Berlin out aftertaste
IT Svit is a client-oriented company and we are trying to keep meeting with our partners all the time. In September we've planned to visit the heart of Germany – Berlin. At first, we decided to visit our long-term Germany partners MICE Portal GmbH and Digital Samba. MICE Portal GmbH is a web-based event platform. Digital Samba is a great platform for video communication like webinars, meetings, video-lessons, etc. We also wanted to visit a few meetups, one of them being a great B2B Meetup on September 19. We were there and want to share our impressions below.
Actually, the very first thing to discuss is the German IT business at all. There are a lot of startups in Germany and they often need qualified IT specialists in different areas – from developers for a small mobile app to DevOps engineers for huge cloud infrastructure. The main problem of startups is limited investments. People with great ideas can't invest huge sums in the project, so there is always a question: "How to invest in the most efficient way?". That's why startups need to find a balance between quality and expenses.

We can say both us and our clients know the answer. It is outsourcing IT services to Ukraine. We've talked to our German clients and asked them why they chose Ukraine. The common reasons are the following:
Ukrainian IT talents speak English fluently, which simplifies the communication;
Ukrainian companies occupy top places in worldwide ratings like Clutch;
the main part of Ukrainian talents is Middle and Senior specialists, also there are a lot of Juniors who are growing fast;
if you need to have live communication, you can meet your Ukrainian team in two hours and we're always open to business trips to our clients;
overlapping time zones allow your outsourcing team to be available during your working hours.
Another important reason is investments. Ukrainian IT sector is more cost-efficient than German with the same level of quality. It is based on different causes, but in fact, outsourcing is more cost-efficient.
Going back to our trip, we want to mention that Berlin is a great modern multicultural city with convenient infrastructure, pleasant people and fabulous history. We were afraid of our lack of understanding of the German language, but fortunately, there is no language barrier if you know English. The city infrastructure is so convenient that you can download a few applications (maps, carsharing, kick scooters, etc.) and meet all the transportation and transfer needs.

Our partner MICE Portal GmbH recommended East Berlin, so we stayed there. This is a developing district with multiple coworking places where you can meet like-minded people for a cup of coffee. We are glad to notice that a lot of German companies are working with Ukrainian IT specialists.
So, we have met more than ten companies, but the most important were meetings with our partners and visiting a meetup. That's why let's go back to the B2B meetup.
This event was organized by DB mindbox Berlin, the startup hub that gives young companies the opportunity to accomplish their ideas and products. Also, there were great speakers and lecturers like:
Manuel – the co-founder of Nexoya, a company focusing on Artificial Intelligence and Data Analysis. Manuel holds leading positions in several companies in the field of business applications and entrepreneurship.
Damir – the Senior Business Development Manager at Navigine – the global provider of integrated positioning mobile technologies.
Taziana – the Business Development Representative, at Bee Talents, a dynamically growing company, shared her ample experience in recruitment and best practices of IT headhunting.
All the speakers shared their extensive experience, successful cases and examples from real projects. Besides interesting talks, this meetup was a great place for networking and finding new partners.
Also, we visited the presentation of the electric cars, where we met great hi-tech specialists like automotive designers, product architects and others.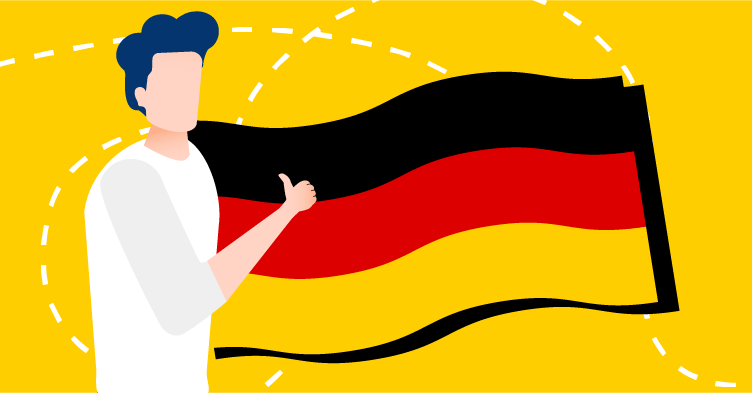 Summing up, we had a pleasant trip experience. It was great to meet our long-term clients in person and get acquainted with lots of talents, co-founders and startups.
We are absolutely sure that a personal meeting is key to success, so we have already planned our next trip to Germany. This time we will visit Munich and Dortmund, so if you would like to discuss your projects – we would be glad to meet you!