How can hiring a dedicated team in Ukraine help a German startup?
German business values are quite practical: spend less, deliver more value, provide high-quality products and services to gain reputation. This is where a dedicated team from Ukraine can help.
What does an average German business know about Ukraine? Let's list several interesting facts, some of which were previously mentioned in our list of 20 reasons to outsource to Ukraine:
Ukraine is a country in Eastern Europe with about 40 million population
Main exports of Ukraine are metallurgical produce, agricultural produce, and IT services
There are more than 160,000 IT specialists in Ukraine, making it the 4th largest IT pool in Europe¹.
Ukrainian IT outsourcing sector grows at GAGR ~30% a year, bringing in about $5 bn in revenues in 2017
Over 80% of IT talents in Ukraine speak fluent or Upper intermediate English, which simplifies communication. There are also no cultural barriers.
The core of IT talents in Ukraine is composed of Senior and Middle-level developers, DevOps engineers, Big Data architects, etc. At the same time, there are lots of aspiring Junior-level specialists, who gain experience quickly.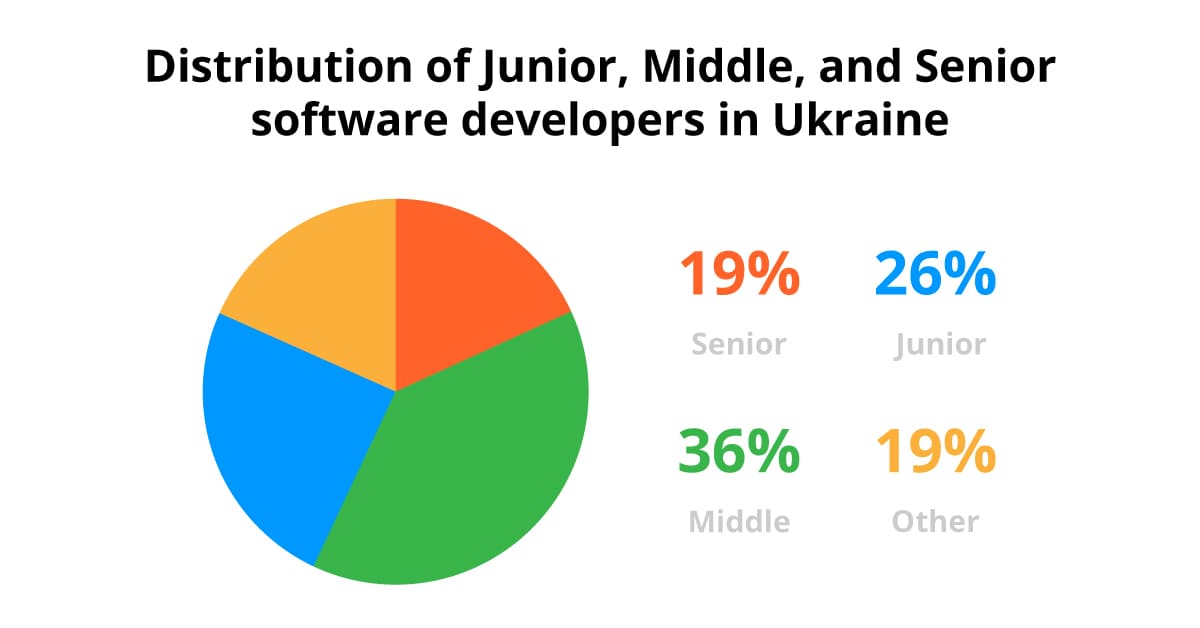 There are more than 100 R&D centers of global enterprises like Samsung Electronics, Apple, Microsoft, IBM, Ericson, Boeing, Wargaming, Skype, eBay, and Magento in Ukraine.
Time zones are overlapping, so Ukrainian dedicated team will be available during your whole business hours.
Ukraine was named the #1 IT outsourcing destination in 2017 by GSA UK².
According to the International Bureau³, there are numerous successful cooperation projects between Germany and Ukraine in the fields of scientifical research, economic management, healthcare and biology, technology and IT innovation.
Should you need to kickstart the project at your location, the dedicated team from Ukraine can reach you in merely 2 hours! Since 2017, there are multiple direct flights between Ukraine and Germany. We are well-acquainted with the client's wishes and our teams are ready to go on a business trip to your location on request.
While working with a dedicated team from Ukraine a German business can save considerable sums of money. We can hire and onboard the required talents much faster and don't have to deal with the official German bureaucracy while doing this. Thus said, hiring a team in Ukraine allows saving up to 30% on project costs, as compared to hiring it in Germany — and this takes care of the GDPR from the start.
To say more, there are at least 55,000 open IT vacancies on the German job market, according to Bitkom reports⁴. This means German businesses do not have readily available high-quality teams at their fingertips. Quite the contrary, Ukrainian IT services providers are listed among top 10 Bloomberg, Gartner⁵, StackOverflow⁶ ratings, meaning they have teams ready to start working on the project at once.
IT Svit collaboration — a great choice for your business
General facts aside, why would a German startup like to work with a dedicated team from IT Svit?
Over the course of company history, we had multiple German partners. We know the main challenges the German businesses often face: legacy infrastructure, lack of DevOps engineers, cloud architects, and senior-level developers.
We have a large pool of pre-vetted candidates able to cover the needs of almost any project at once. Our in-house team is able to fill almost all the roles with ease, and we have a strong process of internal training to grow the team skill level. When we have to expand the team, we do the screening and testing ourselves and present the German partners with the best candidates to pick.
When the team is composed we arrange a business trip to the customer's location (Hamburg, Dusseldorf, Berlin or another city) to establish personal contact and work out communication and workflows. Quite often, customers prefer to visit our Kharkiv office and work with the team on the project onboarding here.
As 90% of our customers are startups, we are accustomed to launching the project rapidly and adding new team members on the go to minimize the time-to-market for your products.
We understand the importance of references and we are proud to provide the unbiased Clutch review⁷ from our long-standing German partner, Skillbyte.
Here are some fun facts about Ukraine, so you know your visit here will be pleasant and productive!
Ukrainians love beer just as Germans do. In 2018, more than 163,000 tourists from Ukraine visited Germany, and at least 85,000 of them attended the Oktoberfest⁸. Many German fans appraised Ukrainian beer during the Euro 2012 championship.
We love football too, and there are several Ukrainians in the Bundesliga.
Ukrainian cuisine is rich in tastes and flavors and highly praised by tourists worldwide, including Germans. Should you go for a project onboarding visit to Ukraine, you will most likely be quite satisfied with local food and beverages.
Conclusions on the benefits of working with IT Svit team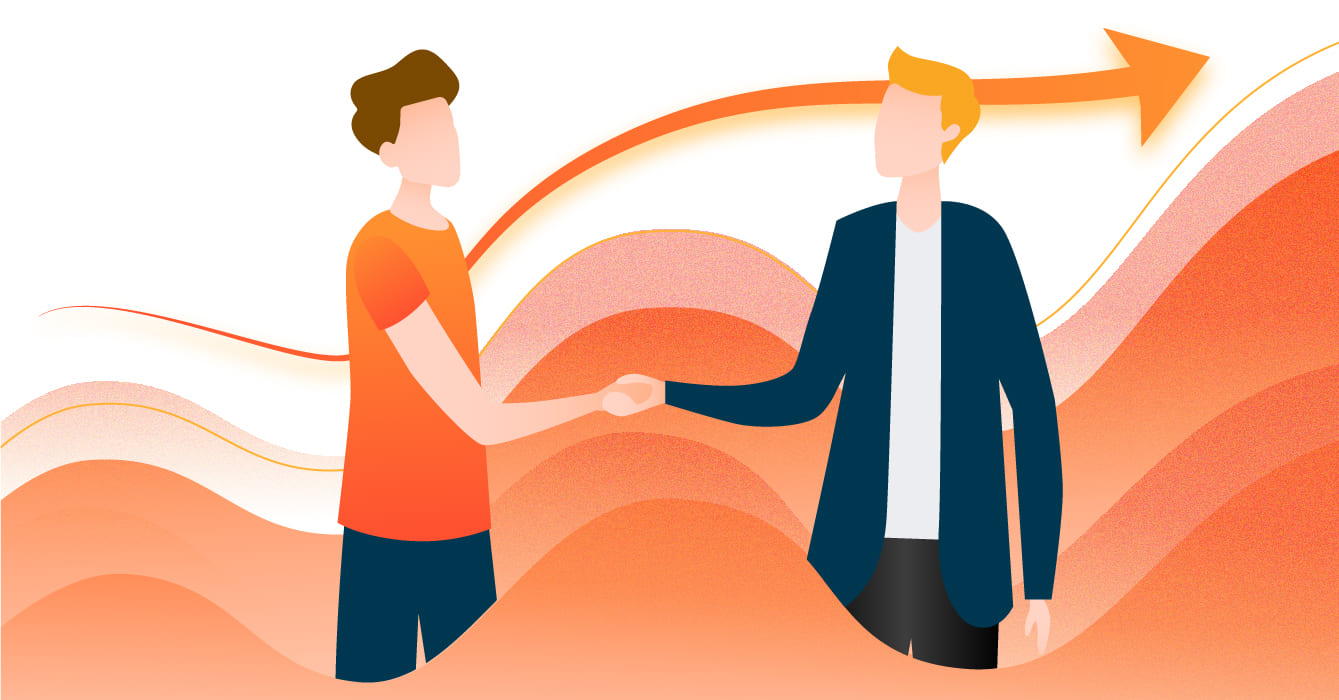 Thus said, hiring a dedicated team from Ukraine can help a German business immensely. Immediate access to top-level talents, leveraging polished workflows and project management models, a significant reduction in costs and managerial overhead, reliable project results — all of these speak for themselves.
IT Svit is among the leaders of the IT outsourcing market in Ukraine and is listed in top 10 Managed Service Providers worldwide⁹ by reputable business rating agency Clutch. More than 14 years of experience, more than 600 successful projects of varying scope, more than 50 skilled professionals are at your disposal for quite a reasonable pricing!
Would you like to see for yourself? Let us know, IT Svit is always ready to help!