DevOps outsourcing — rapid access to top-notch application delivery processes
Every company understands the need for continuous delivery of new code and features for their products, as well as security and compliance of this process. IT Svit is one of the DevOps teams that enable this by using the best DevOps practices, cloud features and innovative tools to design, implement and manage cost-efficient cloud infrastructure along with continuous integration and automation of workflows.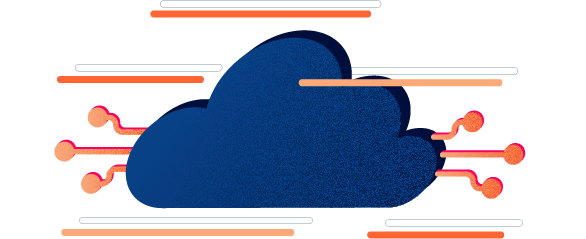 Cloud-based software development
Reducing time-to-market for your new product features is essential for long-term business success. Cloud-based DevOps tools help make software development predictable and reliable. Continuous delivery workflows and best practices of DevOps shorten the time-to-market for new product features and increase the reliability and performance of your IT infrastructure. Outsourcing this task to an experienced team ensures you get instant access to highly-skilled professionals and ready solutions based on multiple successfully finished projects.
IT infrastructure implementation and optimization
Every business builds the IT infrastructure they use based on their knowledge, best judgment, budget and technology at hand. With time, better and more cost-effective solutions appear, or more experienced DevOps team services might become available. Thus said, IT infrastructure optimization is a step every company must make every so often, to ensure their systems are up-to-date and the resources are allocated in the most cost-efficient way.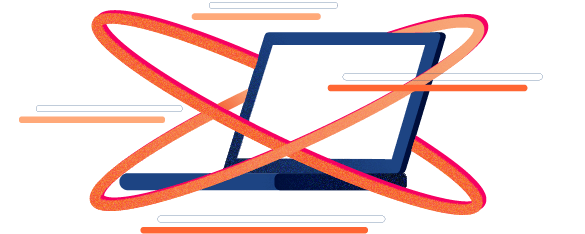 Dedicated IT infrastructure management
There are constant improvements and additions to the list of DevOps tools, trends and best practices. Keeping an eye on all the latest advances requires dedicating lots of time and effort, so the businesses are content with hiring dedicated DevOps teams to implement the latest best practices of cloud infrastructure management. IT Svit has ample experience with optimizing and running all kinds of It infrastructure — from bare-metal servers to cloud-based systems.
DevOps Managed Services Provider IT Svit
IT Svit is a Managed Services Provider and delivering DevOps-as-a-Service is one of our core areas of expertise. We do it for more than 5 years and have accomplished more than 600 projects centered at managed DevOps workflows and remote DevOps consulting services. We work with startups, small-to-medium enterprises and Fortune 500 companies who need a dedicated DevOps team to perform cloud-based infrastructure optimization. Here is how we do it.
We have a seasoned DevOps team that has ample experience in tasks like:
Cloud infrastructure design and implementation
Building bespoke cloud logging and monitoring solutions
Support for software development and operations
DevOps outsourcing for projects of various scale
IT infrastructure optimization and configuration management
Cloud transition and migration between clouds
Teaching your Dev and Ops to use DevOps best practices
DevOps Transformation
AWS Managed Services
Google Managed Services
Blockchain DevOps
Continuous Integration and CD
Container Management
Moving apps to Docker Containers
Cloud Monitoring
Site Reliability Engineering
SAAS
PAAS
IAAS
This is how these DevOps services will help your business.
Cloud infrastructure design and implementation
One of the most popular requests for DevOps companies is to plan and implement cloud infrastructure. Everybody can create an AWS, Google Cloud or MS Azure account and order several service packages they think appropriate to use for their product, of course.
However, it almost always turns out that at least 50% of said packages are underused or simply unneeded. This is why small businesses find out they overpay for cloud hosting quite a lot, and require IT infrastructure optimization to remove bottlenecks and ensure cost-efficient spending on your IT operations.
This is why the best approach to building cloud infrastructure is trusting the task to a reliable DevOps company that knows which cloud services you need to run your product and which ones can be safely replaced with free open-source tools.
Building bespoke cloud logging and monitoring solutions
Cloud logging and monitoring are essential to ensure your systems operate with top efficiency. Every cloud service provider has some cloud monitoring feature among the wide range of their services, so you are able to order cloud monitoring tools like AWS Cloudtrail or Google Stackdriver or Azure Monitor yourself. The problem with these is the same as in the previous point — they work best with a set of other cloud service provider (CSP) tools you might not need and are hard to configure correctly from the start.
The usual solution is to order cloud monitoring as a service from the same platform that provides the rest of your cloud infrastructure — but this is not the most cost-effective approach. The best way to reach true cloud monitoring efficiency is to build a bespoke cloud logging and monitoring solution using the free and open-source tools like ELK stack, Splunk, SumoLogic, Prometheus+Grafana, Datadog and other. IT Svit has ample experience building such bespoke cloud monitoring solutions for companies of all sizes, from fledgling startups to global enterprises.
Support for software development and operations
Even if you have a decent team of developers at your disposal, ensuring the software delivery process is smooth and efficient requires intense work on the side of Ops engineers. Developers can usually launch and configure their own IDEs with ease, but to provide consistency and uniformity of software development, these environments are best provisioned using predefined configurations stored in Terraform manifests.
This way all team members write, build, test and commit their code batches in identic environments, ensuring fewer bugs, reliable workflows and quicker time-to-market for your project. This helps ensure software development continuity, security, and compliance.
Another important part of this service is ensuring the continuity of operations in production through building software delivery CI/CD pipelines, rolling updates routines, automated backup & restore workflows, disaster recovery scenarios, logs tracking and analysis features, etc. IT Svit provides these services for over 5 years and can ensure reliability and timely delivery of such services.
DevOps outsourcing for projects of various scale
While many businesses understand they need DevOps engineers to ensure smooth software delivery and operations, few have access to such talents in their existing IT staff. Good DevOps engineers are hard to come by and nobody wants to risk hiring average specialists to manage the most crucial part of their business. The other downside is that once the initial configuration is done, paying for a costly DevOps talent is not the best approach.
The best choice is hiring a team from a DevOps outsourcing company to do the job and teach your in-house engineers to maintain the system and adjust it if the need be. This way you pay only for the services delivered and get the most out of your investment. You hire top-level DevOps talents to deliver your project and don't have to pay them afterward.
IT infrastructure optimization and configuration management
As mentioned above, incorrect cloud infrastructure composition and configuration is one of the main reasons hampering the growth and scaling of your business. The poorly-designed architecture of your cloud infrastructure can result in excessive spending that will not improve your software delivery process reliability and speed.
IT Svit has successfully accomplished a wide variety of IT infrastructure optimization projects. We help businesses of all sizes configure and manage their cloud infrastructure in the most cost-efficient way. We use Terraform and Kubernetes manifests to set up and manage error-proof workflows and store your infrastructure configurations in easily versioned files.
Cloud transition and migration between clouds
Most startups start developing their product on own laptops or rent dedicated servers. However, as product development continues, such infrastructure becomes inadequate to support the ongoing increase in workloads. The same is true for more established businesses, who have decades of investment into legacy infrastructure behind their backs and face the need to move to the cloud to meet the growing demands for scalability and reliability.
This is why businesses large and small look towards the transition to the cloud. This helps them drop the outdated servers, implement the latest tech and DevOps best practices, implement  DevOps culture and optimize your business workflows. In addition, sometimes the business realizes the existing cloud infrastructure is not perfect and you need to move to another cloud platform. This migration between clouds helps you avoid vendor lock-in and build a truly resilient multi-cloud system, or move from public to a hybrid or private cloud completely.
IT Svit has rich experience with transitioning the customer's infrastructure from the legacy systems to the cloud or building cloud-agnostic infrastructures — like using Amazon Web Services S3 storage with Fargate managed Kubernetes services and Google Big Query. Should you need such kind of DevOps services — we will be glad to oblige!
Teaching your Dev and Ops to use DevOps best practices
We briefly mentioned before the need to teach the Dev and Ops engineers to work together and form true DevOps teams. Due to the fact that the Devs and Ops have different skill sets and responsibility silos, they usually follow the "throw it over the wall to be someone else's problem" routine. Quite the opposite, DevOps teams are composed of software engineers who have a deep understanding of the principles and methods of using Infrastructure as Code (IaC), and providing Continuous Integration / Continuous Delivery (CI/CD), so they know exactly what is needed on each stage of the software development lifecycle, and how to provide it best.
DevOps transformation
Once the business decides to utilize the latest tech and best practices to improve their business efficiency and speed up innovation, it has to undergo a DevOps transformation. This process involves analyzing the existing state of IT infrastructure, tools and workflows in place, existing shortcomings and strong points and aligning the existing room for growth with business objectives of the company.
Once the assessment is done, the DevOps company works closely with the business stakeholders to form a roadmap to digital transformation. Most often, the businesses form their Centers of Expertise, where teams from DevOps companies teach them how to use DevOps tools and establish workflows using DevOps best practices.
All of the managed DevOps services we provide are centered around the automation of business processes and improvement of communication and collaboration within your team. As a whole, DevOps transformation facilitates the constant effort to optimizing all aspects of application delivery to ensure ever-growing cost-efficiency and profitability of your business operations. We will describe the DevOps services provided in more details on the pages below.