Managed Server Services from IT Svit
Any company that depends on IT operations to support customer-facing systems and deliver its products or services over the Internet understands, that server management services are crucial for ensuring stable operations and uninterrupted value delivery. IT Svit can back you up in this by more than a decade of experience in providing server outsourcing services.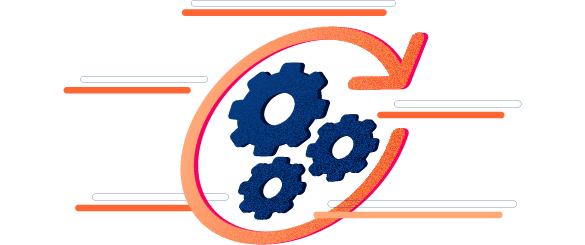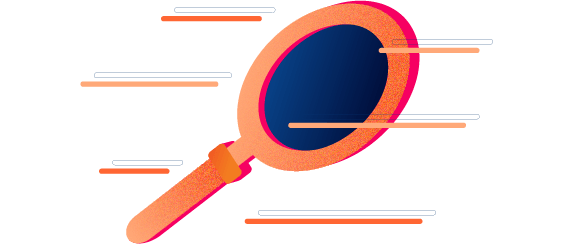 Server analysis services for Windows/*nix systems
Every business builds its server infrastructure based on expertise at hand, according to the needs of the moment, the technology and the budget available. With time, better technology becomes available and legacy systems can become inadequate. IT Svit provides server analysis services to determine the cost-efficiency and server security of the existing server hardware and software, and outline the ways to improve the system performance.
Automation of server management services
Daily server management services include lots of tasks like installation, configuration, and updates of various operating systems, server monitoring, and 24/7 server support. IT Svit offers automation of a full range of managed server services, from setup and configuration to monitorings and analysis. We can help you get the most out of your server infrastructure while spending minimum time and effort on managing it.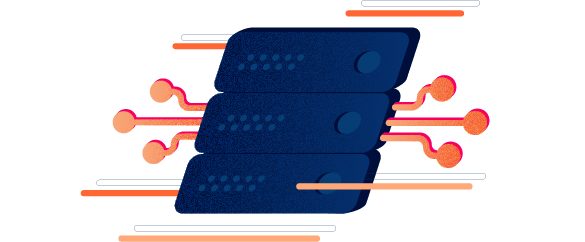 Remote server administration services from IT Svit
There are multiple reasons why businesses of all sizes might not want to move to the cloud — or move from it to dedicated server infrastructure. The first and foremost reason is the cost, as when the business grows enough, the public cloud service provider bills become so huge that operating a private or hybrid cloud platform or a network of dedicated servers in various data centers becomes quite a viable alternative.
Server security is yet another reason. While various Gartner and Forrester ratings continue to praise cloud security services, continuous scandals with leaks of corporate and US DoD data from AWS and other cloud service providers continue to cause concerns in the minds of business owners.
The third, yet not the least important reason for this situation involves the huge sums of investments multiple companies have already made in their hardware and software systems. Moving to the cloud would involve quite a large investment and a huge effort, so many companies worldwide are as of yet hesitant to pursue this line of action, regardless of possible performance gains.
Unfortunately, the cloud is mainstream nowadays and the most talented software engineers are engaged with further advancing cloud-based infrastructures. Thus said, finding first-rate IT engineers for dedicated server support becomes increasingly hard year over year, as the market demand steadily by far surpasses the talent pool available.
This is why third-party server management services are still in huge demand, and Managed Services Providers like IT Svit have ample experience dealing with such tasks. We provide the full range of server administration and server analysis services:
Server configuration analysis for health checks of the existing infrastructure
Server infrastructure design and configuration services
Remote server administration services in a third-party data center
Installation and configuration of operating systems (Windows Server/*nix OS)
Installation and configuration of Microsoft SQL server and MySQL server services
Server security and compliance assessment
There are multiple benefits your business will gain from each of these services.
Server configuration analysis for health checks of the existing infrastructure
Every team always plans, builds and maintains its server infrastructure to the best of its strategic understanding, abilities, and technology available. However, with time people leave and new people come, while new models of hardware and software are released. Sometimes the IT staff has to run and update a nightmare of infrastructure with lots of outdated servers and dark places nobody looks into.
However, once in a while every company wants to check if they are running their systems at top performance, and then it's important to assess the existing infrastructure. When the third-party company like IT Svit gets to the task, they don't have the prejudices like "it was done this way since the Ice age and we won't change it", so they are able to draw the full map of your infrastructure and highlight the ways to redesign it to ensure maximum resilience and performance.
Server infrastructure design and configuration services
Once IT Svit team draws the map of the existing server infrastructure and highlights the existing redundancies and bottlenecks, we can start redesigning it to ensure optimal cost-efficiency. In some projects, we were able to shut down nearly 60% of the existing servers while reorganizing the rest into a virtual cluster with Docker atop it and running all customer workloads 300% more efficiently than before.
Remote server administration services
Administration of the existing servers is also an essential part of managed server services. We have ample experience with this task and are managing server farms for companies of all sizes from a wide range of industries, from manufacturing and pharmaceutics to construction, retail and advertising, hospitality and medical services, event organization and finances. banks and governmental organizations across the globe.
Installation and configuration of operating systems (Windows Server/*nix OS)
The same problem is with hardware and software — they become outdated pretty quick. Sometimes the organizations can go by for years utilizing the operating systems that are no longer even supported — especially when the business uses third-party software modules that cannot be updated anymore. The solution to this, however, is simply saving crucial information to external storages and replacing the outdated infrastructure and functionality as a whole, as newer versions of OS and software usually have all the functionality previously provided by custom modules.
Installation and configuration of Microsoft SQL server and MySQL server services
Microsoft SQL server and MySQL server are essential parts of many data management applications and workflows. Unfortunately, these are subject to the same issues as server hardware and operating systems — they might work untouched for several years, but they still have to be updated in the end. Fortunately, new versions are released all the time, so your business just needs to contact a reliable service provider to replace your outdated applications with the latest tech — namely, Microsoft SQL Server 2019 and MySQL server 8.0.
Server security and compliance assessment
While dedicated server network provides a decent level of security, it still has to comply with rigid regulations to ensure it operates according to legal requirements. Thus said, periodic server security and compliance assessment are essential for all businesses, especially for those working with state institutions. IT Svit is glad to provide in-depth checking routine for assessing the state of security for your servers.
Dedicated and virtual server services from IT Svit
IT Svit team has long-standing expertise in remote server management. We can help with server infrastructure assessment and optimization, design and provisioning, configuration and ongoing management. Contact us and let's discuss your next project!