End-to-end Database Management Services from IT Svit
Every business depending on customer-facing systems for income generation learns to understand the importance of precise database management services by heart. IT Svit works with a variety of cloud systems, from proprietary applications like Oracle database or Microsoft SQL Server to their open-source counterparts like Cassandra or Redis DB. We can help you run, update and migrate any databases instances and systems.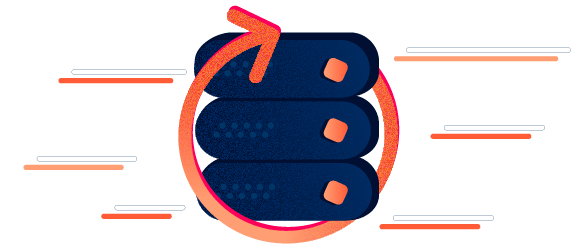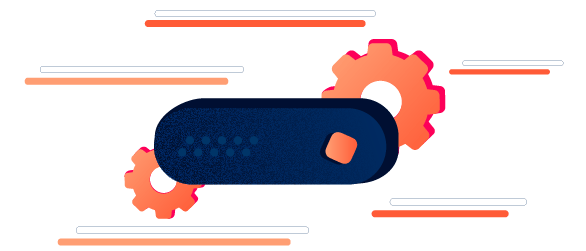 On-prem database administration
If your product specific or industry regulations require you to use on-prem servers to run your database instance, IT Svit can lend a hand with remote database administration to help you cut costs on in-house IT department, without any compromise on quality. Over the years of delivering fully managed database services, we have gathered significant experience and are ready to provide it at your disposal.
Amazon RDS managed services
Amazon Web Services is the most popular cloud vendor worldwide, so it's natural Amazon RDS is quite a popular managed database. Using RDS database instance makes it easy to operate other services from AWS cloud platform, building continuous workflows and utilizing all the cloud computing benefits, like resilience, granular control, scalability and PAYG billing model. IT Svit gathered profound expertise with using this cloud database instance to ensure cost-efficiency and consistency of remote database administration for our clients.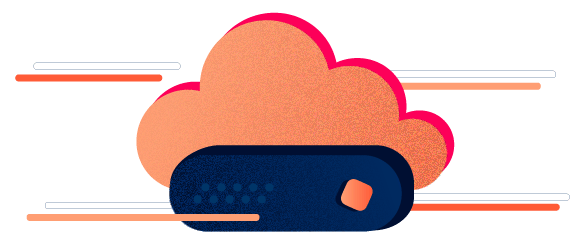 Fully managed cloud database administration
We manage all kinds of cloud-based databases suited for various tasks. From Microsoft SQL server and Oracle database to Mongo DB, Redis, Cassandra and other open-source or proprietary database instances. We can help you select the best database engine for your project, migrate your data to a new system, set up automated backups and restoration, enable in-depth monitoring, alerting and maintenance procedures. We've got your databases covered!
Managed Database Services
Database administration is one of the key tasks for a modern business operating online. Till a certain phase of growth, this can be done internally. However, at some point, every business has to face the need to employ remote database administration services to utilize a much larger scale of cloud systems and database instances. There are several ways of obtaining such services and each has its own benefits and shortcomings.
Cloud-based database services
The first variant is the simplest but the most expensive one — contacting the cloud service providers like Amazon Web Services, Google Cloud or Azure directly and ordering managed database services from them. There are multiple products like Amazon RDS, Oracle Database, Microsoft SQL Server or Google Cloud SQL that allow running all your database workloads in the cloud, so your application and systems are managed by cloud vendor's staff. This ensures you get high-quality service quickly and can run your operations
The downsides of this approach are costs and vendor lock-in. Naturally, AWS, Azure or GCP cloud architects will build your database infrastructure using their respective cloud platform modules and services. These services usually come in bundles and require other cloud platform functionality to perform well. Thus said, you might end up paying for cloud infrastructure with excessive components that are not essential for running your project. The worst part, however, is that moving to another cloud platform will require a complete redesign of your database instances along with a costly integration of databases into a new cloud platform.
In-house Database Services
The second approach to database administration and quite a popular one involves hiring a DBA engineer to run database instances as a part of your team. This approach ensures the direct control over the workflows and database management process and guarantees your infrastructure is built based on your project requirements and without excessive components.
The most notable shortcomings of this approach are the same as with any other employee: nobody can guarantee you will find a good fit quickly, you will have to pay for the lengthy onboarding process, the talent might not be skilled enough to finish the project successfully and might quit any time. However, this variant is appealing to many businesses that think the only reliable way to operate mission-critical systems is through the internal team effort. The rest opt for IT outsourcing and hire a database services company for delivering their projects.
Managed Database Services
Contacting Managed Services Providers like IT Svit is one of the best variants for remote database administration. We have experienced teams in place and are able to engage with the projects of any scale at once. The quality of our services can be compared to the ones provided by cloud vendors, with several important differences.
First, our services are much more affordable, as compared to subscribing to cloud service providers. Second, we prefer working with open-source tools and building cloud-agnostic infrastructures, so your database instance can be quite easily moved to another cloud platform to avoid vendor lock-in. Third, we employ top-notch database engineers with rich experience and a multitude of successfully finished projects behinds their backs.
Why do database administrators prefer working for IT services providers like IT Svit? Diversity of tasks and freedom to choose the most appropriate toolset for every project. IT professionals value most the ability to evolve, learn something new, increase their capabilities and innovate, making a difference to improve the world. This is nigh impossible when working for corporate product decades in development, where fixing a bug might take somewhere between 2 months and a year.
Thus said, Managed Services Providers deliver exactly the work environment and tasks the DBA engineers thrive in. Huge variety of projects helps to keep the work interesting and allows mastering new technology and latest versions of all tools all the time. Diversity of contracts constantly provides new challenges to ensure the talents are not bored with routine. Relatively short project time makes it easy changing the perspective frequently to bolster innovation.
How does IT Svit deliver managed database services?
We provide managed database services according to the following scenario:
Assessment of the existing database instance configuration, workflows and workloads
Identification of performance bottleneck, removing them
Forming a backup strategy to save and restore your data at any point in time
Designing a database migration strategy and provisioning underlying cloud infrastructure
Forming a database integration roadmap, stages and milestones
Performing a pilot database instance migration
Adjusting the workflow based on feedback
Performing the full-scale database migration to the new infrastructure
Configuring remote database monitoring and configuration tools
Ongoing database instance maintenance
This is an approximate roadmap that can be adjusted to any project requirements. The main point is, IT Svit can assess your database workloads, plan the improvement strategy and implement it according to redefined milestones. As a result, we can meet and exceed your expectations and deliver high-quality managed database services on time!