Where to get good developers? Ukraine!
Contracting IT developers from Ukraine is one of the most popular approaches to IT outsourcing. We provide skilled app developers in Ukraine for your business!
IT outsourcing is a very popular approach to minimizing project expenses, shortening time-to-market for new products and features and optimizing business workflows. However, not all IT outsourcing companies provide equally good services and selecting the best web developer for your project is essential for ensuring its success. Over the years Ukraine has emerged as one of the most popular destinations for IT outsourcing. We list the factors that contribute to this and explain why contracting IT developers from Ukraine can be the best choice for your company.
IT outsourcing, in general, is the process of delegating certain tasks to a third-party company in order to avoid the need to build such an expertise in-house and optimize the allocation of resources. Cost reduction has always been the major reason for hiring dedicated teams of web developers, as the cost of living in various countries around the world differs a lot, so hiring skilled developers offshore is much more cost-efficient, than hiring them in-house in the US and EU. 
However, as the IT outsourcing industry practices improved & matured, the businesses discovered new benefits and value delivered by working with third-party IT services providers:
Managed Services Providers accumulate wide expertise on various facets of software delivery and technology from their various projects, and they are usually using the best and latest tools and practices. Thus said, hiring a reliable MSP means gaining instant access to a goldmine of skills, solutions and the latest tech that can be leveraged in your projects.
IT outsourcing companies have to deal with GDPR and other regulations and adapt their processes to these requests. Therefore, when working with MSPs you don't have to worry about data security and compliance requirements, as they are dealt with by the contractors.
IT outsourcing becomes a long-term partnership, rather than a one-time contract. An experienced MSP team possesses various skills and can help improve a wide plethora of processes outside the scope of the initial project, from infrastructure security audit and performance optimization to CI/CD implementation and automation of cloud monitoring, alerting and logging.
Therefore, while working with a reliable IT outsourcing partner a business can gain significant competitive edge and optimize the expenses to ensure a healthy bottom line and succeed.
The most common use cases of outsourcing are as follows:
software development,
web and mobile app development,
IT infrastructure operations,
blockchain development,
Big Data analytics implementation,
Artificial Intelligence and Machine Learning algorithms training,
infrastructure security audit,
workflow optimization,
CI/CD implementation,
migration to the cloud from the legacy systems,
customer support, etc.
Thus said, different IT service provider companies specialize in various aspects of this list. For example, India and the Philippines have long been the world leader in providing remote customer support, system administration and software development. However, as time went by, it became apparent that the overall level of their services is not sufficient to meet the project requirements of most companies. 
This is why Big Data, AI and ML development largely moved to China, blockchain development is very popular amidst Japanese, Korean and South Asian customers, with nearly a hundred banks operating Ripple network for transactions there. At the same time, Eastern Europe and Ukraine became the new IT outsourcing hub and proved their quality throughout the years.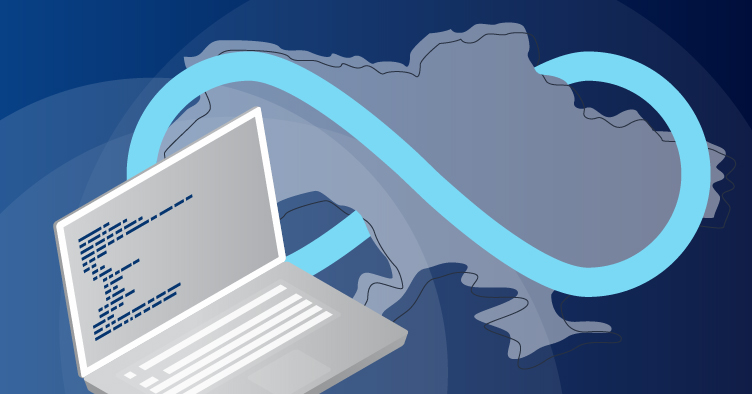 IT outsourcing market of Ukraine — world-best web developers and DevOps engineers
We have listed 20 reasons to order IT outsourcing services from Ukraine in our blog some time ago. The most prominent of them are as follows:
Ukraine is one of top 10 countries in Eastern Europe listed in Bloomberg Innovation Index 2018
Software developers of Ukraine are the best in building the cybersecurity systems, according to the results of HackerRank challenge
International technology consultancy company Clutch.co from Washington, D.C. lists more than 1600 companies that provide services from app developers in Ukraine. Many of these companies are rating leaders in their respective domains.
According to DOU.ua, a reputable IT-oriented portal in Ukraine, more than 80% of web developers in Ukraine speak English fluently or on Upper Intermediate level. This simplifies the communication greatly and removes cultural barriers, as compared to many other IT outsourcing locations worldwide.
More than 100 global leaders in gaming, appliances, telecom, finances, production, transportation and energy industry built R&D centers for their app developers in Ukraine. Companies like Boeing, Samsung Electronics, IBM, Microsoft and others are contracting IT developers in Ukraine to develop the next generation of software for smart cities, Industry 4.0 factories and better living.
There are more than 180,000 DevOps engineers, Big Data analysts and app developers in Ukraine. This is the 4th largest pool of talents in Europe.
PWC places Ukraine as the №5 largest exporter of IT services and products worldwide
According to Gartner, Ukrainian developers are among the top 15 best worldwide, and we climb the ranks year by year.
As a matter of fact, for the last 5 years most of Silicon Valley startups outsource to Ukraine, which gives them the competitive edge in the harsh and challenging US startup market.
This is possible, because many teams of located in Ukraine developers are composed of highly-experienced professionals that command a considerable knowledge of Java, Python, C++, Ruby-on-Rails, Angular, JavaScript, React, Node.js, Vue.js, Kubernetes, Terraform, Docker, Jenkins, ELK stack, Prometheus + Grafana and many more DevOps tools and software development languages and platforms. 
This allows developers of Ukraine to provide end-to-end solutions of any scope and complexity for businesses of any scale. Due to this, the US and EU businesses do not have to outsource to a variety of companies, do not have to manage them closely and do not have to worry about the resulting product quality. Your IT outsourcing company from Ukraine will be a reliable partner that will take care of the software delivery and operations, allowing you to concentrate on growing your business.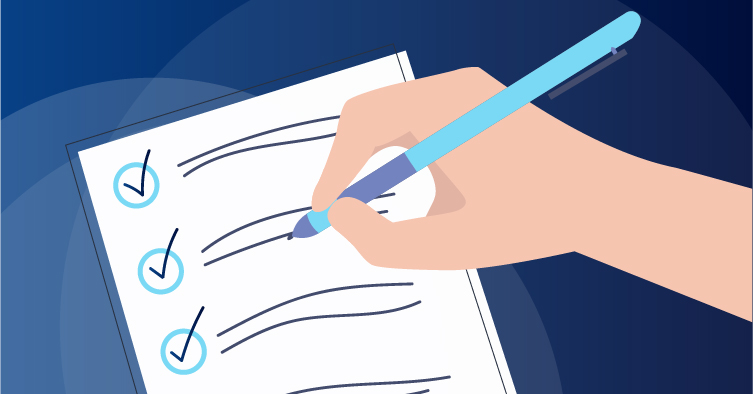 Benefits of contracting IT developers from Ukraine
But why is choosing the Ukrainian developers better for your business and how do they work? We will explain this using the example of IT Svit workflows.
When the customer contacts us with some request, we first find out the reason for doing this task. Sometimes, the business thinks they need to automate the server provisioning to cope with the workload spikes, for example, while they actually need configuring the auto-scaling group.
Most often, the infrastructure in place is the root of the issues. Infrastructure is built differently by every company, based on the skills, the tech and the budget available at the time. However, if your admins don't have an extensive expertise with cloud infrastructure design, implementation and optimizations, certain mistakes are prone to be made and they can hinder your business growth at some time.
We audit the infrastructure in place by communicating with the key business stakeholders and IT talents in place to form a map of the servers, virtual machines, tools and workflows used. This helps us create an in-depth picture of the current infrastructure performance, room for growth and drawbacks.
Once we have a clear picture of the challenge the customer faces, we offer the most appropriate solution for it, based on our rich experience with providing managed DevOps services. Sometimes, this requires rebuilding the infrastructure from scratch.
Performing this audit and the following IT infrastructure optimization works as a pilot for both teams, helping us to form a cohesive workflow.
Should you need a software developed or updated, the stage above helps lay the ground for building CI/CD pipelines, which automate the infrastructure provisioning, configuration and management, greatly shortening the time-to-market for your products and features.
We perform the main work of the project, providing clear reports on the progress and applying your feedback if need be.
Once the project is complete, we provide the developer documentation to help your IT dept learn and use the new infrastructure and tools
We can teach your staff the basics of DevOps best practices to future-proof your business
We can also provide long-term technical support to make sure your business has all the technical issues covered from now on.
This is an approximate workflow of a partnership with IT Svit. We are sure most of the other web developers in Ukraine work in similar ways, at least the most reliable of them. This process is adjusted according to the needs of the project, of course. We provide all the services from the aforementioned list — MVP development, blockchain development, splitting the monolith app to microservices, CI/CD implementation, cloud infrastructure configuration and management, database migrations, infrastructure migrations between cloud platforms, training ML and AI algorithms, long-term customer support, etc.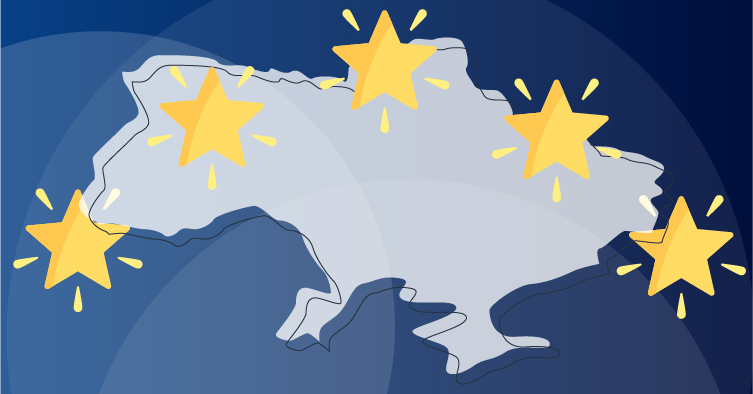 Go to Ukraine for developers and succeed!
Thus said, Ukraine will be your best choice for outsourcing the software delivery and IT infrastructure management services. There are lots of skilled teams on the market and they can get you covered for a wide range of tasks. Should you want to work with the best, however — feel free to check customer reviews and ask for references. A reliable Managed Services Provider will be able to provide lots of references to satisfied customers and will have a plenty of positive customer reviews on various business rating platforms.
If you want us to provide you with the best DevOps engineers and software developers from Ukraine — contact us, we are always glad to help!