IT Svit Featured as a Leader in IT Solutions in Ukraine
Operating in Ukraine, IT Svit is an IT consulting and Managed Services Provider. We build dedicated software development teams and deliver DevOps services to properly manage projects of any size. We are among the top 10 Managed Services Providers worldwide due to our efficient, affordable, and grueling work strategies.
We create IT infrastructure that keeps performing for your business. From assessing the infrastructure in place, defining the bottlenecks and designing the solutions for them, to enabling Continuous Delivery, uninterrupted user service and in-depth monitoring in production – we've got you covered on every stage of the software delivery lifecycle!
Our team is highly skilled and trained in identifying the issue, developing creative solutions, and then assisting our clients every step of the way to ensure success. Thanks to more than 20 positive reviews from our satisfied customers on Clutch's open platform, we have been named as one of the top IT service providers in Ukraine.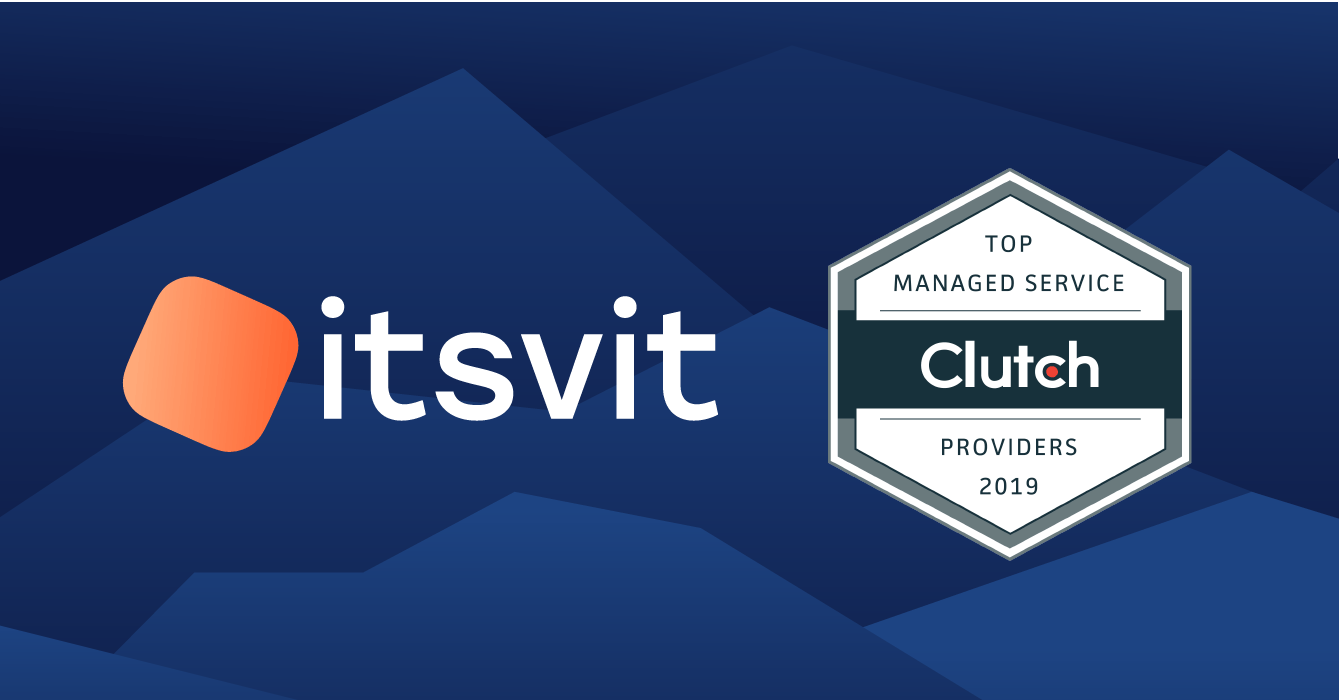 Clutch is a B2B rating and review company situated in downtown Washington, D.C. Clutch is an expert in connecting clients with service providers who perfectly fulfill their needs. Clutch achieves this by conducting personal phone interviews with service provider's previous clients and then based on the interviews, assigning service providers two scores which are then used to rank them. The two scores are The Focus score which calculates success and accomplishments and the Ability to Deliver score is a summary of clients, reviews, market presence, and work experience. These scores are determined through the interviews which are vital to Clutch's personalized match-making. After interviewing our own clients, Clutch has given IT Svit a score of 4.9. Here are a few quotes from our satisfied clients:
"They have a unique skillset and deliver quality products very quickly."- Founder & CEO, Investment Company
IT Svit team has accumulated significant experience working with the blockchain technology and building resilient infrastructures required to run the blockchain solutions.
"Their technical skills are amazing [… and] their communication is always prompt."- CTO, Cryptocurrency Company
IT Svit has also accomplished quite a few Big Data analytics projects, as well as training, deploying and managing Artificial Intelligence and Machine Learning algorithms. Our experienced specialists help the companies of any size to get the most out of their Big Data investments and gain a competitive advantage in their field through the use of innovative tech.
"IT Svit provides more resources and greater attention to detail than other vendors we've contracted."- Software Engineering Manager, Risk Management Company
As well as being featured on Clutch, we have also been featured on Clutch's sister sites, The Manifest and Visual Objects. The Manifest lists business summaries, clients, prices, and reviews while Visual Objects focuses on portfolios of visual and creative design agencies. The Manifest has kindly listed IT Svit among the top IT services & consulting firms. Our portfolio items are also showcased on Visual Objects along our company biography and reviews.
We are incredibly thankful to be working with Clutch and excited to see how our partnership progresses. Visit the IT Svit website today to see how we can help you!