Cloud+DevOps=Faster Delivery & Lower Costs
Each IT business aims to deliver high-quality, customer-focused software as fast as possible without waste. And while many companies go after innovative and effective methods like DevOps or cloud computing to reach this goal, we stress that the true win here is if we combine these two improvements together. Freedom Dynamics experts identified that utilizing DevOps practices and cloud resources, implemented separately, stimulate software delivery by an impressive 50%. Can you imagine what growth we might have from merging DevOps and cloud? We can tell you — the software delivery will be accelerated by a whopping 81%. Read on to dive deep into the strategy and learn how to reach those results.
How using the Cloud accelerates software delivery and cuts costs
Pandemic 2020 considerably transformed businesses, however, even before the virus outburst, IT organizations had been looking for the ability to transit their key computing facilities to a more agile environment and have larger infrastructure capacity. According to a PwC report, 75% of IT decision-makers are considering turning to the cloud's adjustable and scalable services. With cloud based services you can access computing powers for any scale at an instant via Virtual Machines. Not to mention a huge range of services like networking, analytics and data storage. Here are the top benefits businesses get from using the cloud:
Redundancy. Apart from obvious advantages like lower operational costs or increased velocity we want to bring redundancy into focus. Because faster software delivery is great, but what if a system fails, if there is a massive breach or a large-scale downtime, the consequences might be catastrophic for the company. That is why such redundancy benefits as automatic data backups and up-time guaranteed by service level agreement (SLA) are the main assets to consider when moving to the cloud. 
Global reach. Digital product owners are able to provide seamless experience for their customers no matter their location. You have R&D in the US but want to target customers in Dubai. Content Delivery Network (CDN) gets you covered. Simply put, if you use the cloud, you can deploy your apps in various countries and regions of the world. 
Lower costs. Cloud computing cuts expenses on purchasing hardware/software, configuring/running data centers, getting packs of servers, experts' support and other services. However, here we'd like to stress that clouds do help cut expenses under the condition that you provide correct cloud migration and, additionally, automate cost-optimization management.  
Velocity and fast deployment. Cloud computing services are designed to provide self-directed service when needed. It means that even a wide range of computing resources can be distributed  just in a few minutes, granting organizations access to various computing services with just a couple of mouse clicks or in a few screen-touching operations.
Other critical cloud advantages like on-demand service, pay-as-you-go capacity, effective visualization, all should be considered and greatly valued when you're planning a cloud migration.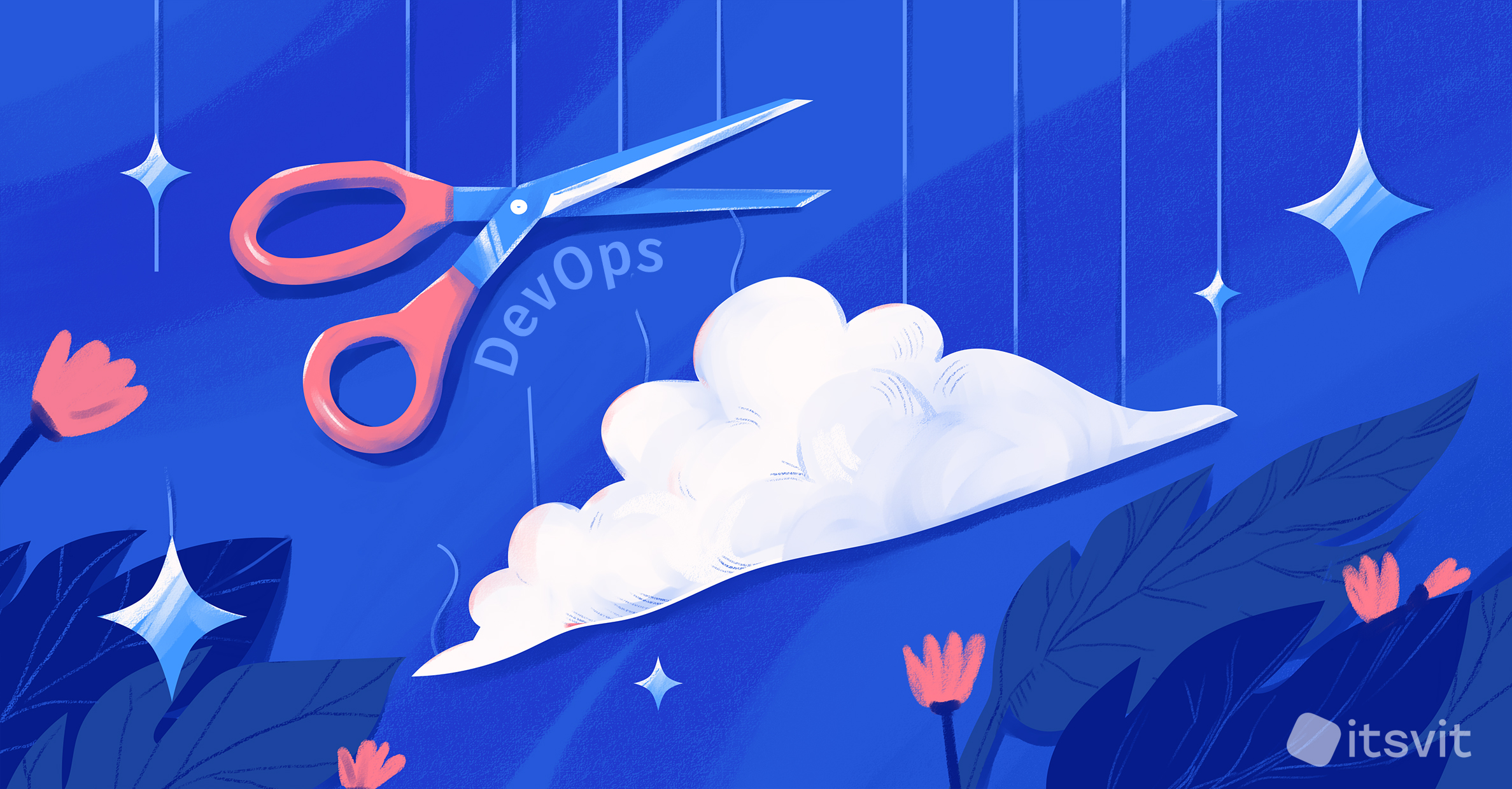 How using DevOps accelerates software delivery and cuts costs
Today's digital world is all about delivering high-performing products as quickly as possible, and all businesses work hard on improving processes of software production embracing innovative tools, technology and approaches to meet (hopefully exceed) rising customer expectations. This is where DevOps steps in and accelerates high-quality product delivery improving collaboration between key software development teams. The Internet gives plenty of DevOps definitions, as such we decided to explain how we see DevOps. DevOps — is an approach or a combination of practices and principles that promote and reinforce agile software delivery methodology. With DevOps, teams become more productive, allowing businesses to produce more, improve quality and save money. According to the State of DevOps Report, companies that use DevOps hit their profitability and customer satisfaction targets. Here are the main benefits of DevOps:
Fast software delivery. With the right DevOps methods, companies deliver new high-quality and customer-focused products/features fast.
Process automation. With DevOps, processes are fully automated that reduce toil and failure rates. Like deployment automation.
Effective collaboration. The software development process is more transparent with DevOps allowing teams to effectively collaborate which significantly improves their productivity.
DevOps, obviously, can be beneficial enough, when implemented correctly. Some companies choose to create an in-house DevOps team, however, pretty often, they turn to mature DevOps companies that provide DevOps services. For most companies, especially small businesses or startups, it's quite overwhelming to grow an in-house DevOps team, if that's your case, you should shake your hands with DevOps services providers.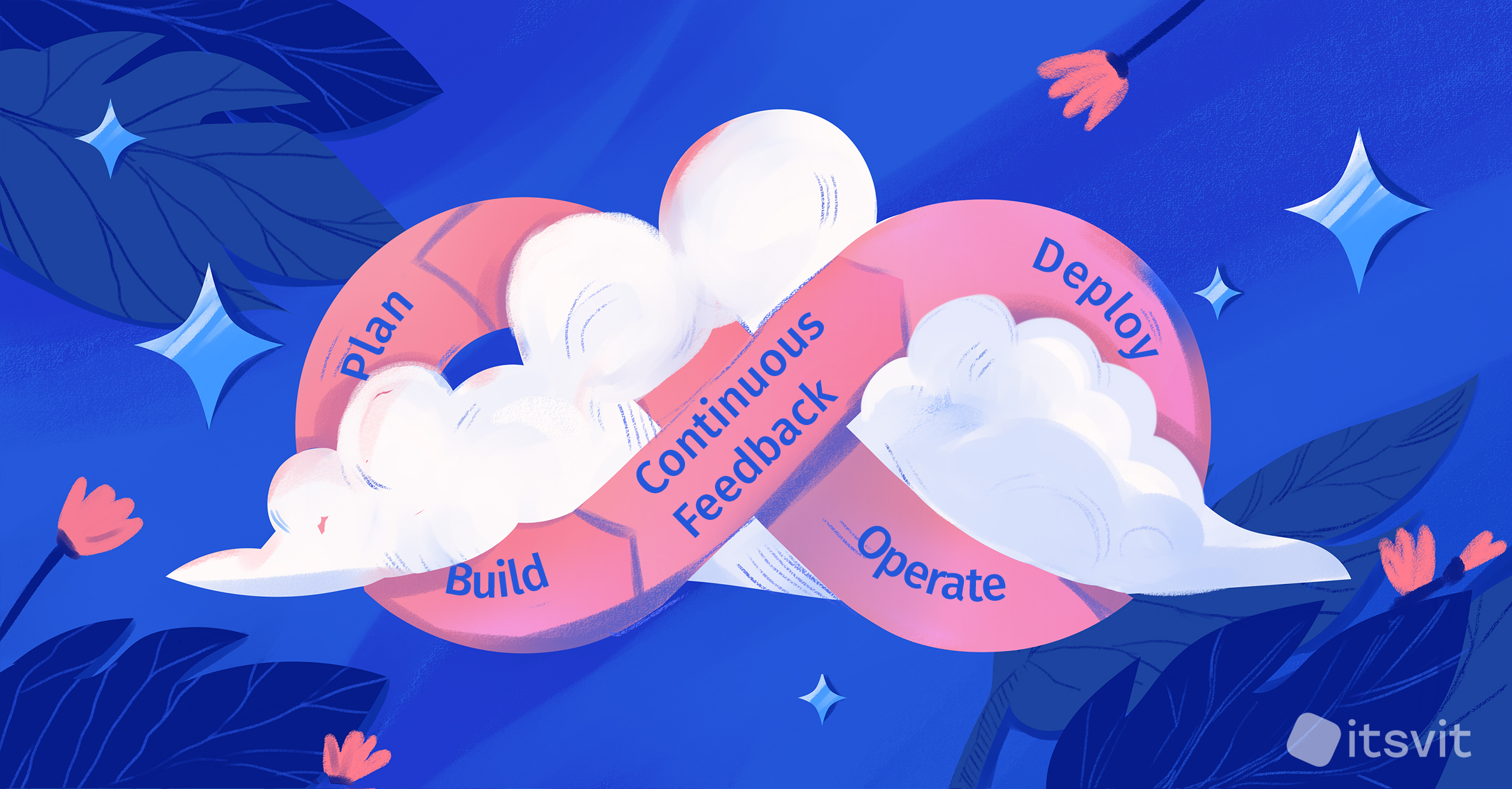 How Cloud + DevOps further accelerates software delivery and cuts costs
With software transported to the cloud, the core infrastructure is significantly modernized with the help of innovative cloud services. DevOps practices can be used to plan and implement a cloud migration correctly and to automate cloud cost-optimization management for companies to avoid unreasonable spending. Moreover, the cloud postmigration on-demand scalability and pay-as-you-go approach can notably accelerate and facilitate software delivery and deployment while significantly reducing costs. Cloud & DevOps combined:
Improve operability. Cloud adoption together with DevOps principles and practices implementation considerably improves operability, which is specifically critical for startups. Mature companies of all sizes with cloud adoption and DevOps approach implementation can remodel their existing core systems to improve operability.
Optimize expenses. With cloud adoption, many companies claim rapid cloud spending growth. DevOps can solve this very painful problem by automating the key parts of cloud services provisioning and cloud cost-optimization management.
Enhance customer satisfaction. DevOps and cloud together cater for improvements that clear more time and vigor for innovation and constant quality increasing that definitely boosts customer satisfaction.
How do you merge Cloud and DevOps?
When you're just planning cloud adoption and migration, DevOps can be enclosed from the beginning. However, existing infrastructure can also be evolved with DevOps correct implementation. Originally, it involves replatforming, revising, reconstructing, remodeling and renovating the infrastructure without having to perform an exhaustive re-architecting. For many IT businesses, this is the fastest and most distinct way to reach performance improvements in the cloud. Various DevOps approaches and methods can set up cloud environments or evolve existing infrastructures to make the most out of cloud services without unreasonable expenses. In this context, it is critical to mention that Cloud-DevOps improvements have to be carried out correctly by professionals. And in many cases companies, especially SMBs that do not have capacity to build skilled in-house DevOps teams, turn to mature DevOps companies that can provide DevOps services and Cloud consulting. DevOps professionals not only plan, implement and automate cost-optimization management for your cloud migration or redesign and evolve your existing infrastructure but also support your teams with necessary tech documentation.
Final thoughts: Are Cloud and DevOps better together?
Despite the fact that cloud and DevOps are good enough used separately, you should consider combining these two improvements because together they make up a killing mixture to streamline your flows, accelerate software delivery, increase software quality, enhance customer satisfaction, optimize and lower costs. With that, if you ask us: "Are Cloud and DevOps better together?" The answer will be absolutely positive. What's more, we strongly recommend combining these two for your business to win the most.