Cloud migration strategy. You better have one!
Businesses are increasingly migrating their infrastructures into the cloud. The main reason for this to happen is that, with cloud adoption, companies can deliver software faster, reliably and safely without having persistent headaches worrying about the costs and infrastructure operating. Well, in a perfect world at least, but quite sensitive issues hamper IT enterprises, especially startups and small businesses to implement cloud migration correctly. And, as a result, instead of coveted cost-effectiveness and better performance, organizations get into money traps and face quality deterioration. Unfortunately, they realize that after the cloud transition is complete. With that, we decided to talk about cloud adoption and migration strategy and how to ensure cost-effective management in the cloud. 
Why are clouds popular?
Cloud computing is all about providing computing services, such as servers, networking, analytics, software and storage over the cloud, aka the Internet. Here are the top reasons why businesses are adopting cloud computing that eagerly. 
Cost. Cloud computing cuts expenses on purchasing hardware/software, configuring/running data centers, getting packs of servers, experts' support and other services.
Efficiency. Cloud computing services are operated on a global network of reliable data centers, which are constantly upgraded to the latest generation of fast and efficient computing technologies.
Velocity. Cloud computing services are designed to provide self-directed service when needed. It means that even a wide range of computing resources can be contributed just in a few minutes, granting organizations access to various computing services with just a couple of mouse clicks or in a few screen-touching operations.
Protection. Cloud providers are focused on providing security and protecting your products, infrastructure and sensitive data with a large scope of policies, technologies, and other commands that strengthen your security stance.
Reliability. Cloud providers enable data backup and disaster recovery for users to be sure that if anything happens their data is mirrored and saved on the provider's network.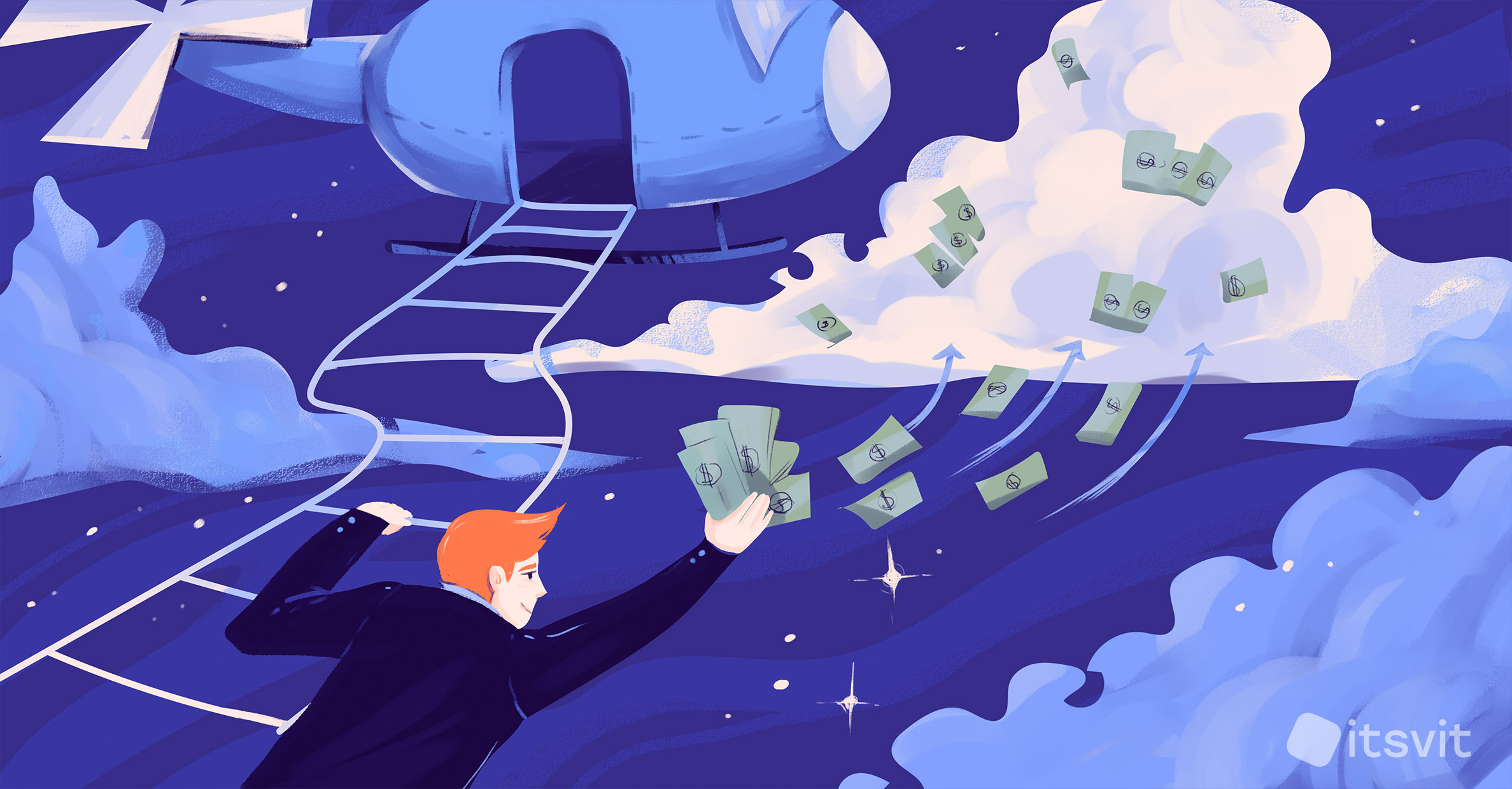 Why is cloud spending rising in 2021?
Does cloud spending rise? Nonsense! Clouds are supposed to lower the expenses, right? It's true, but, ironically, according to a recent report, FinOps practitioners name gigantic $45 billion in cloud spend annually, uncovering "…a little secret about the clouds that the bill never goes down" claims FinOps Foundation executive director. The survey demonstrated massive sprawl of cloud spend, and a desperate struggle to control and optimize it. Whooping 49%, almost half, of the businesses didn't have automation of managing cloud spend at all. This fact clarifies that these companies might miss their chance to optimize cloud spend and unreasonably waste their money. What are the reasons for this to happen? We can name a few:
Lack of time or moving too fast without a plan. Cloud migration with hard deadlines will likely lead to making mistakes and either grabbing every service possible or skipping important steps. As a result, bills do not go down and businesses don't get satisfying outcomes.
Lack of experience. Teams are not experienced enough to complete cloud migration and configure correct cost optimization management.   
Lack of skills. Teams might experience a lack of necessary skills.
Lack of people. Small teams might not find people to complete such a time and energy-consuming task after all.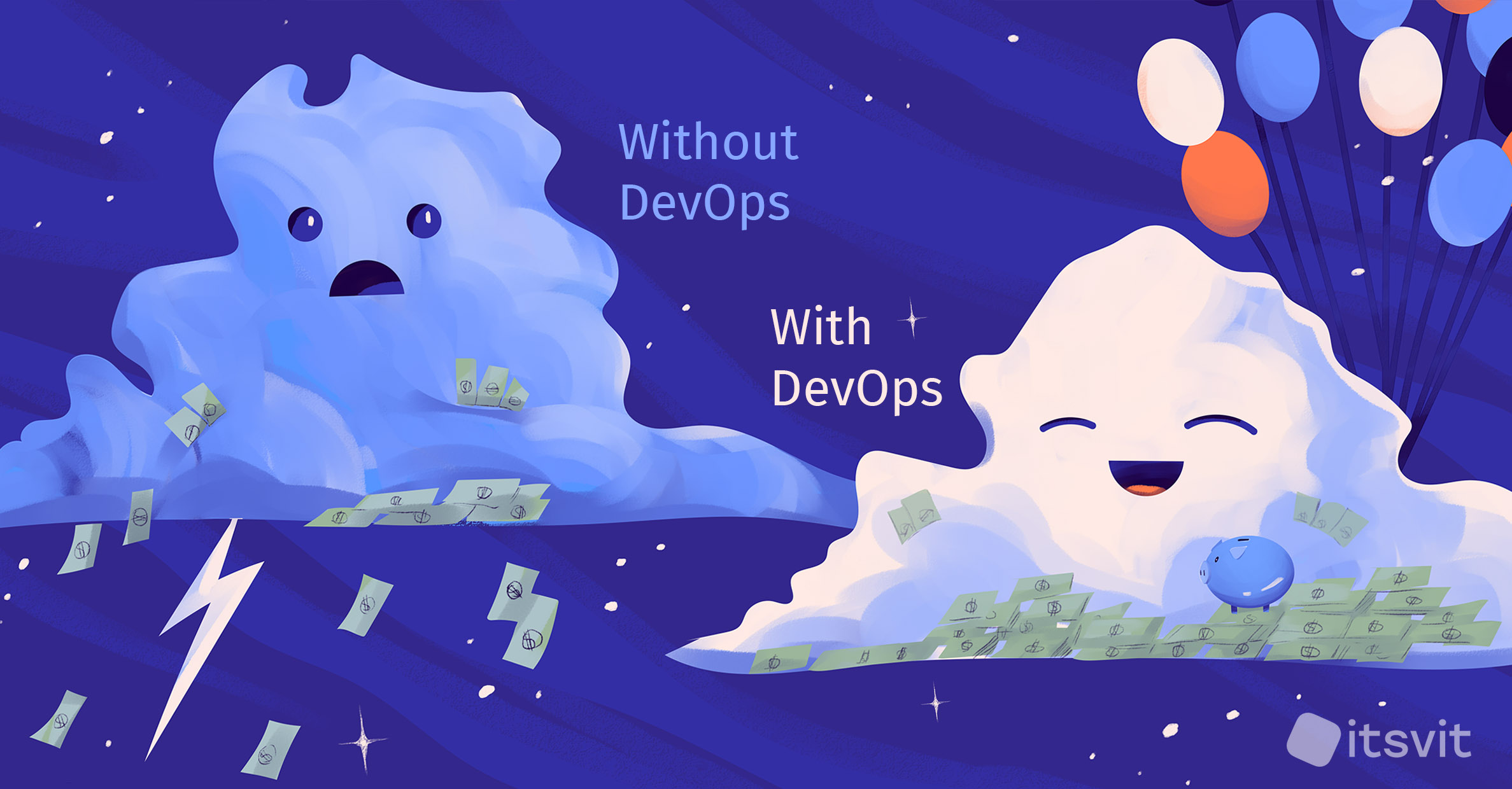 What can be done to optimize cloud costs?
Make a migration plan and automate cost management! Cloud migration should be planned, so creating a migration plan is the first step. It's hard, especially for startups, to find the time, but try to dedicate it to planning. And do not forget to create a post-migration plan with the automation of cost-optimization.
One more problem is that teams are not experienced enough when dealing with migration. Lack of expertise in this area gets organizations, especially small businesses, into unreasonable cost spend. In this case, turning to professionals in this field, companies that use best DevOps practices to design and implement the transition plan is the best and the only option. Sometimes we have a different situation. Some companies try to save money and skip essential steps in cloud infrastructure configuring. This leads to unpleasant consequences when instead of saving up they pay twice as much to start over again and set up everything correctly this time.
Small teams might not handle the mission of cloud adoption and migration as it is pretty overwhelming for them. When leaders allocate this kind of task to inexperienced small teams they should be ready to waste a lot of time and money on numerous attempts, not always successful, unreasonable spending, dealing with hidden costs and many other problems. With that, addressing mature DevOps companies is also the best option you have. Moreover, DevOps specialists will consult your team and support you with all necessary documentation.
When you automate vital parts of services, application deployment and orchestration you only use and, logically pay, for the volume you need when you need it. This approach will reduce unreasonable spending and keep the total cost under control. Pretty often teams face troubles with this task as well. One way or another, most organizations either have little or no automation of managing cloud spend. A great idea is to address DevOps professionals for them not only to design and implement cloud migration but also to automate cost-effective management in the cloud. Pretty often companies try to configure a cost estimate that fits their unique business with the help of AWS pricing calculator, however, some users claim it's too complex and you need time to master it, so the recommendation here would also be getting professionals to deal with cloud infrastructure designing, configuring and cost optimization.
Wrapping things up
Cloud adoption and migration require specialist attention because instead of cost-efficient cloud infrastructure you might get a 'sticker shock' dealing with growing cloud bills. However, we strongly believe that good DevOps practice helps to develop effective and low-cost cloud migration and management strategy for all organizations, especially for small businesses and startups. Nobody wants to get stuck in a loop of inexplicable, impulsive or illogical cloud spend. So while you are only thinking of cloud adopting and migrating or dreaming about improving existing cloud infrastructure you do need an enthusiastic focus on cloud cost management. When you integrate DevOps with your cloud strategy, you'll keep an eye on cloud costs.