AI becomes the synonym for cloud computing
Artificial Intelligence or AI as we imagine it should be a self-learning sentient machine, which will be able to relieve us from many hard, dangerous or simply monotonous work.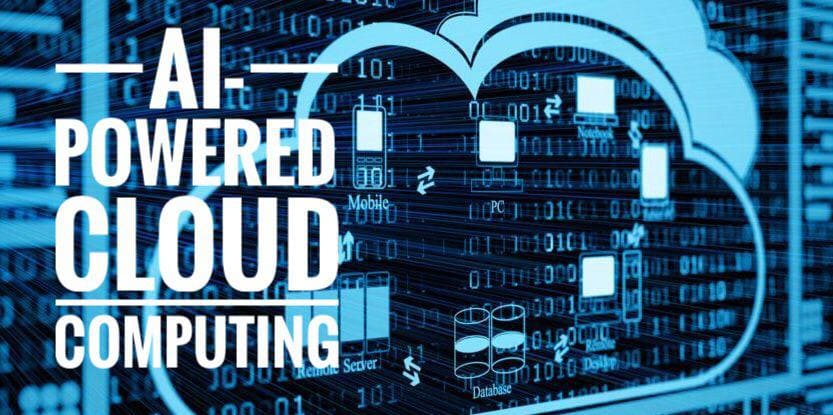 While many obstacles slow down the AI development in this direction, there already are many advances to be proud of.
Google's acquisition of Deepmind allowed the IT giant to drastically improve their efficiency with Translate, Rank Brain AI is revolutionizing the SEO, and their cat recognition experiment using Google Computer Vision API empowered the company to open a new page in visual data analysis. Nowadays, deep learning (DL) neural networks can be trained to recognize any patterns in data and pinpoint any image parts, be it a car, a bed, a form and size of a cucumber, an alleged fraud attempt or any other case, whether it follows the rules or presents an anomaly.
However, deep learning is not exactly the AI, as we have previously explained. The main flaws of DL algorithm are the following:
It can operate only within the borders of the dataset used for its training,
It cannot make morally correct choices,
It cannot provide the reasons for its decisions, it just gives the answers.
On the other hand, the capability to discover patterns in unstructured data and representing them real-time provides a solid basis for grounded business decisions, precise resource allocation to cut costs and timely actions to earn profits. This is why all businesses want to harness the power of AI and they naturally go from building and maintaining their own expensive on-prem IT infrastructure to renting the immense computational power Google, Aws and MS Azure provide, as McKinsey report states.
AI-powered cloud computing
The true power of AI in its current stage of implementation comes only with HUGE volumes of data, as one of the Microsoft Machine Learning Team experiments showed. A seemingly bad algorithm, making dire mistakes analyzing a relatively small influx of data can actually show itself as a brilliant tool when used against massive data stores.
Cloud computing, providing access and tools to work with HUGE open data is an essential component of success. Google has used its massive data stores to train their AI and made the datasets of tagged photos and Youtube videos freely accessible in an effort to bolster the AI development for all enthusiasts worldwide. This is why the transition to the cloud like Google Cloud, AWS or MS Azure is a step every business should rather do sooner, than later.
How can the businesses actually benefit from AI-powered cloud computing? Here are but a few possible use cases:
Chatbots for customer self-service portals
Chatbots with open APIs for various messengers
Picture analysis, image recognition
Microsoft CEO Satya Nadella is sure the future interaction between a human and a computer will go through conversation, not through programming. This opinion is supported by Google CEO Sundar Pichai, who says "the future is more than mobile-first, it is the AI-first world".
The perspectives of AI-first cloud
Mobile-first approach to application development introduced us to Snapchat, Uber and other great apps. Just imagine what services and features the AI-first world will offer? The possibilities are truly breathtaking! But will it be profitable? You'd bet it will! The report from Transparency International predicts the machine learning industry will grow from $1.07 billion profit in 2016 to approximately $17 billion by 2025. Don't lose your chance to hop on the AI-powered train!
What do you think of this? Are you among 80% of decision-makers that plan to begin using the AI-powered cloud computing in their daily business routine, according to Narrative Science survey? Or are you still afraid of change? Remember, the Western Union was instated as a telegraph company, until they realized people needed sending money much more than sending telegrams…
They made the transition at the right moment. Will you?