True Costs Of Launching An Online Retail Website for Startups
Launching your first website can be a daunting perspective for any entrepreneur. Thus said, this should be an informed decision, made after finding out all the possible circumstances.
There are two main types of websites: informative and interactive. Informative websites contain mostly static information with limited interaction capabilities (blogs, forums, personal websites, business websites, etc.) Interactive websites contain dynamic content with rich interaction capabilities (news websites, video-streaming services, online shops, picture galleries, etc.)
There are lots of website builders available, which help create a website for free. These CMS's and platforms include WordPress, Joomla, Drupal, Magento, etc. Nevertheless, their out-of-the-box functionality is pretty limited, additional plugins and add-ons might be bulky for customization and management. In addition, intense custom module development might be needed to make the website comply with your individual requirements, not to mention frequent news of loopholes and security flaws discovered within them, or the fact the number of (really good looking) templates is limited.
There are certain ways to save money using these website building platforms:
Use the templates to build a free website fast. The platforms like WooCommerce, Magento, Shopify and others offer a variety of hosting options (from platform hosted websites to deploying your website to your custom hosting), and you can adjust the functionality the way you need.
Gather the following. Reach out to the people, offer your services, ask if you can be of any help, answer their questions, provide real support. Not a single shiny ads campaign can earn you the respect and loyalty of your audience. Dedicated support can.
Market your products or services online. Social media provide a great way to talk to your potential customers in person, at the time most convenient for them and provide all the details they might require. Avoid spending on printed ads, radio commercials and anything else from the brick-and-mortar shopping era. You sell the goods online and should advertise them online.
Thus said, these free websites can serve a couple of important goals for a startup:
They can help grow your customer audience and ensure the startup viability by generating some income
They can help you make a list of requirements for your custom-tailored website
Once you know what features and functionality you (and your customers) require from a website, it's time to build your bespoke eCommerce website from scratch. This way you will be able to provide a unique design, functionality and user experience your customers would love.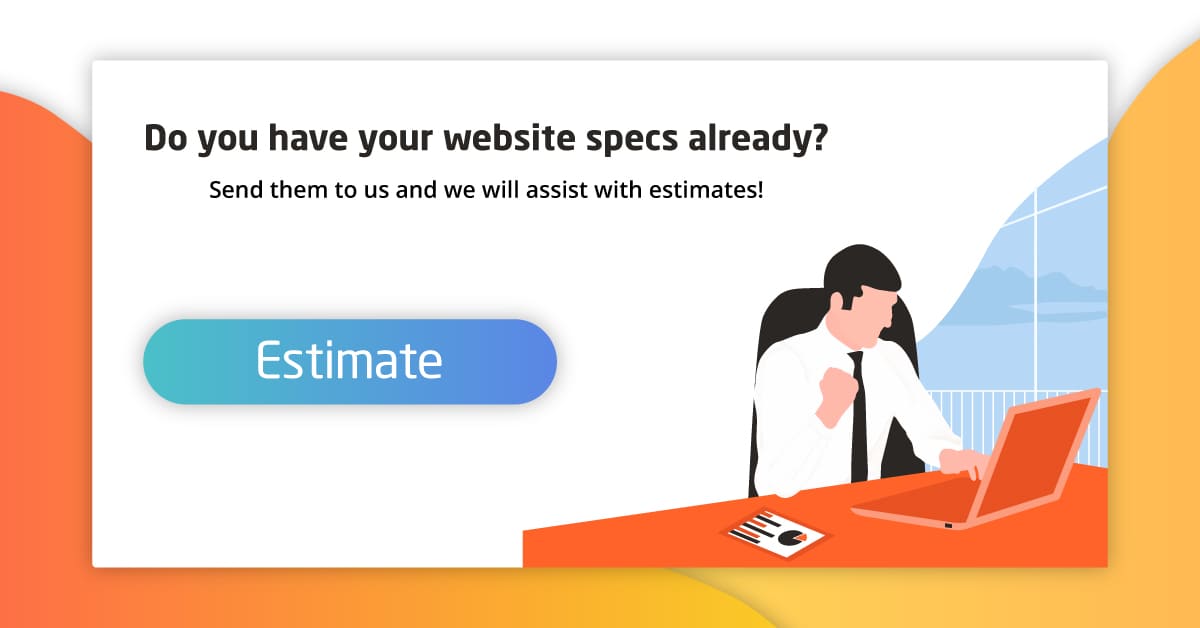 There are certain bad practices one should avoid at all costs while building a website. Keep them in mind and don't fall for the fallacy of best intentions, family ties or friendly help:
Don't mix family and business. Unless your relative becomes your business partner or an employee, don't ask them to build a website for you. Building a website implies multiple ongoing costs (hosting issues, maintenance, updating the modules, backups, and restoration, etc.). Unless you employ your relative full-time, asking for such a help would only ruin both your business and your family ties.
Don't try to save on development by employing interns. We all know software development, as well as website or web app development, might be expensive. In an attempt to save some money some startups opt for employing interns. Both sides seem to win from such agreement — the interns add some projects to their portfolio, while the startup saves a ton of money on salary. The downside of this approach is that if (or, to be correct, when) something goes wrong — you will have to find and hire the website original developer — or hire a company to deal with the issue, while your website is down.How to save money then? Outsourcing is the route the majority of businesses go, as the developers overseas might be as skilled at the domestic talents while costing significantly less. In addition, such managed services providers usually provide the full-cycle services for startups, including the product development, QA, maintenance, updates, scaling, and marketing promotion.


There are but two concerns to have in mind: large development companies issue large checks and the cheapest product is never the high-quality one.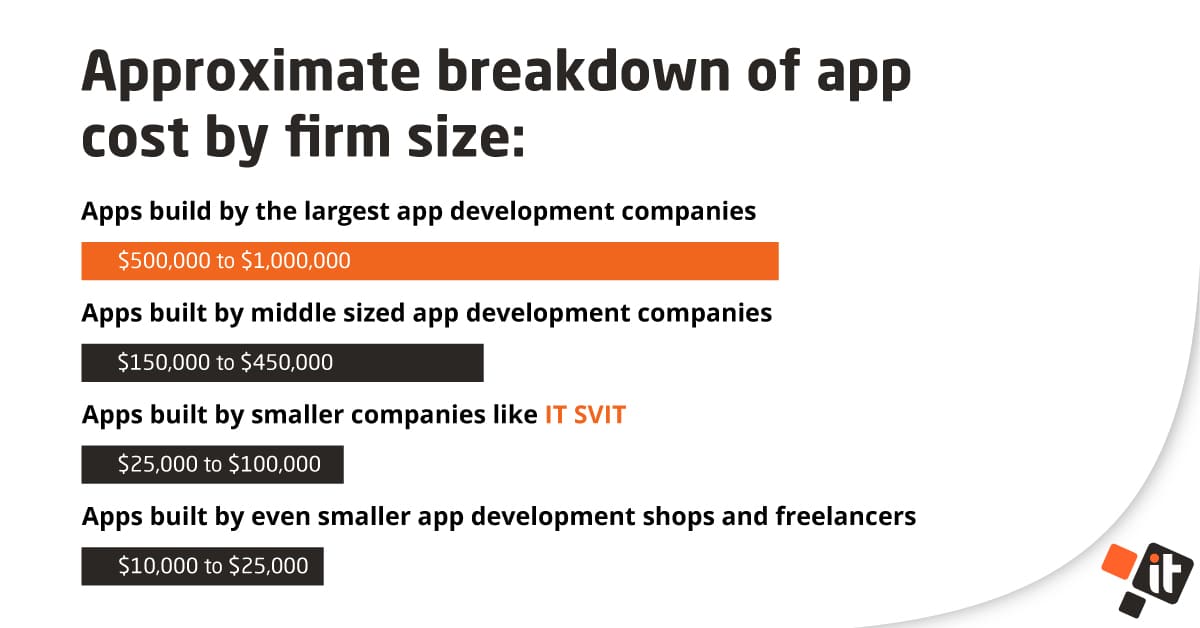 Here is the approximate spread of product quality depending on the development team location.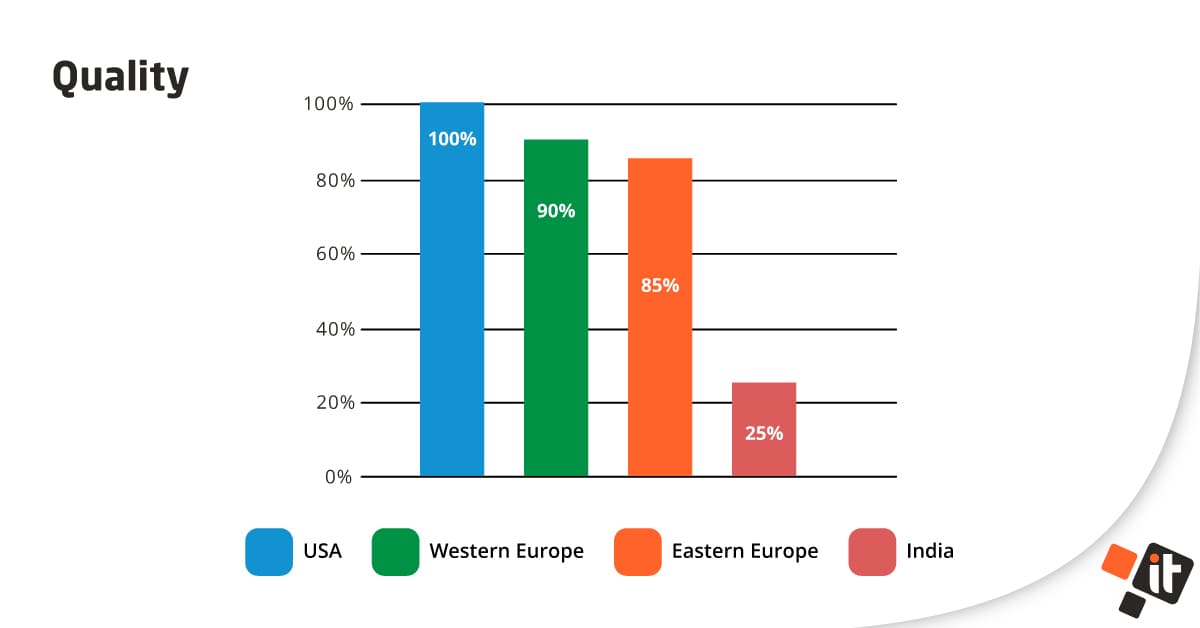 Don't stockpile the goods in advance. The biggest advantage of eCommerce is that you are the medium between a customer and a manufacturer. You do not need to have a full warehouse of goods to sell them. Instead, you form a daily shopping cart and pay as it goes, while receiving payments from your customers. Have only as much as needed in stock to avoid paying the warehousing expenses.
Thus said, the best choice for launching an online retail shop for startups is outsourcing the job to a reputable managed services provider, which will deliver the high-quality project on time, have you covered with an in-depth SLA, provide 24/7 support and help your startup scale on request. This approach can help you save up to 70% on development without compromising on the quality! Affordable rates allow paying for time and resources spent on development while transparent project management ensures you are always in control of the process.

Are you ready to join the startup golden rush? IT Svit provides detailed startup consulting, end-to-end product development and unyielding support, making us one of the leaders or the Ukrainian IT outsourcing market. We are proud to be able to find the best solution for each of our customers, which is proven by multiple 5-star IT Svit reviews on popular business rating agency Clutch.
We helped many startups succeed and make their dreams a reality. Will yours be the next one?