How to Choose the Right AI Development Company
In an ever-evolving technology landscape, artificial intelligence (AI) has driven innovation across industries. Whether it's creating intelligent recommendation systems, revolutionizing natural language processing, or improving customer experience through machine learning, the potential of AI is enormous. However, realizing this potential depends on a critical decision: choosing the right AI development company to bring your vision to life.
This article will serve as a guide to help you choose an AI development partner. By delving into a wide range of ideas, tips, and considerations, we begin a journey that will help you navigate the complexities of finding the perfect AI development partner.
Tips to Choose an AI Development Company
When selecting the right AI development company, several key considerations can significantly impact the success of your project. By following these tips, you can ensure that you partner with a well-equipped company to meet your specific needs.
Define Your Project Requirements
Before you begin searching for a development company, you must clearly understand your project's goals, scope, and requirements. Whether you're looking to develop a machine learning-powered recommendation system or a natural language processing application, defining your project's parameters will help you communicate effectively with potential development partners. Clear project requirements serve as a roadmap and provide the foundation for selecting a company that aligns with your vision.
Research Potential Companies
Thorough research is crucial when looking for an AI software development company. Identify potential candidates by exploring online platforms, industry forums, and tech events.
Additionally, seek recommendations from colleagues and professionals in your network who might have experience with AI development projects. Create a shortlist of companies matching your requirements, then delve deeper into their capabilities.
Assess Technical Expertise
Effective AI development requires a range of technical skills and expertise. Look for companies with a track record in machine learning, data analysis, algorithm design, and other relevant AI technologies. Check if they are experienced with the specific AI frameworks and programming languages that your project demands. Review their past projects to see if they align with the complexity and scale of your project.
Reviewing case studies will also help you understand if the company has experience with your industry. A company that understands the intricacies of your industry will be better prepared to develop customized solutions that meet your unique requirements.
Assess Data Security and Privacy Measures
AI projects often involve sensitive data, making data security and privacy crucial considerations. Inquire about the company's data protection measures, compliance with relevant regulations, and approach to securing sensitive information. For example, the company may offer you to sign a non-disclosure agreement (NDA), as IT Svit does. A reputable company should have robust data security protocols in place to safeguard your data throughout the development process.
Review Project Management and Communication
Effective project management and transparent communication are cornerstones of successful development projects. Inquire about the company's project management processes, how they handle milestones, and how they ensure the project stays on track. Clear and consistent communication ensures that you stay informed about the progress and any potential roadblocks.
For example, project managers at IT Svit not only guarantee communication and control but also provide weekly reports so that you can be sure that the project is running smoothly.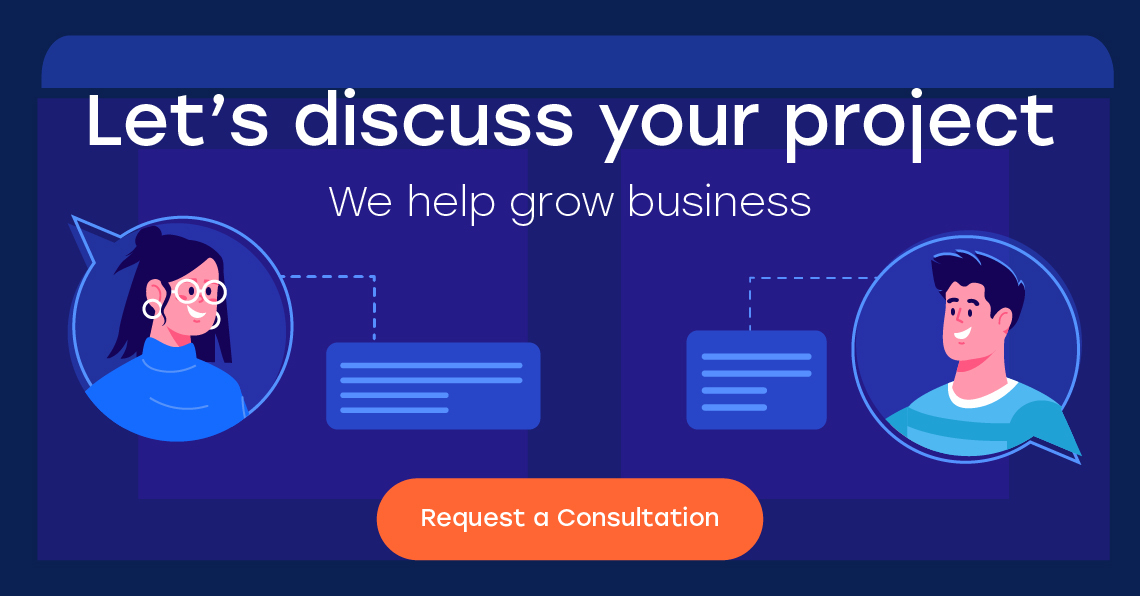 Request and Evaluate Proposals
Once you've narrowed your options, request detailed proposals from the shortlisted companies. A comprehensive proposal should outline the project scope, timeline, budget, milestones, and other relevant details. Use these proposals to compare companies based on their approach, alignment with your requirements, and transparency.
Check Reviews
Before making a final decision, carefully read reviews and testimonials. This will help you gain valuable insight into their work ethic, communication style, and overall satisfaction.
Crucial Skills of an AI Software Developer
A skilled AI software developer possesses a multifaceted skill set that forms the bedrock of successful AI projects:
Programming Proficiency
Mastery of programming languages like Python, R, and Java is a fundamental requirement. Python's versatility and extensive libraries make it a staple in AI development. Developers adept in these languages can efficiently write, manipulate, and optimize code for AI applications.
Mathematical & Algorithmic Aptitude
A deep understanding of mathematical concepts such as linear algebra, calculus, and probability theory is crucial. This knowledge underpins the creation and optimization of AI algorithms. Developers proficient in algorithm design can craft efficient solutions that drive accurate predictions and classifications.
Machine Learning & Deep Learning Expertise
Proficiency in machine learning techniques is at the heart of AI projects. Developers should be well-versed in a spectrum of ML methods, from classification and regression to clustering and reinforcement learning. Mastery of frameworks like TensorFlow and PyTorch, coupled with the ability to design and train neural networks, empowers developers to build sophisticated AI models.
Data Manipulation & Analytics
AI projects thrive on data. Developers need to excel in data manipulation using libraries like Pandas and NumPy to clean, transform, and prepare data for analysis. Additionally, having a strong grasp of data analytics enables developers to glean insights from large datasets, fueling informed decision-making.
Problem-Solving Skills
Adept problem-solving is a hallmark of an accomplished AI developer. Domain knowledge in specific industries enhances the ability to tailor AI solutions to unique challenges. By breaking down complex problems into manageable components, developers can design innovative solutions that address real-world issues effectively.
Company vs. Individual Specialist
When choosing between an individual freelancer and a software provider company, carefully weigh your wishes and all the pros and cons. Here are some points that you might consider:
| | | |
| --- | --- | --- |
| | Company | Individual freelancer |
| Expertise | Access to a diverse team of professionals with varied skills and expertise in AI development | Reliance on the knowledge and capabilities of a single individual |
| Resources | Equipped with a wide range of resources, including cutting-edge tools, software, and hardware | Limited access to resources, which might impact the scope and efficiency of the project |
| Management | Utilizes established project management methodologies, ensuring timely milestones and clear communication | Offers agility in decision-making and project adjustments due to fewer layers of communication and approvals |
| End-to-End Services | Provides a complete suite of services from project conceptualization to deployment and ongoing support | Frequently focuses primarily on their specific skill set, potentially requiring additional resources for a complete solution |
How IT Svit can help you with AI software development
IT Svit is emerging as an exemplary software provider. Here are a few reasons to choose us for AI development:
Based on experience. Our track record is graced by numerous industry awards and dozens of positive reviews on platforms like Clutch.co and GoodFirms.
Integrated solutions. In addition to AI development, we offer end-to-end solutions that cover a wide range of areas, including software development, DevOps, BI, and QA. This comprehensive approach ensures that your project will be supported at every stage of its development.
Effective management. Each client is assigned a personal manager who not only monitors the project's progress but also ensures uninterrupted communication and timely reporting.
Adaptability: We customize our approach to suit your distinctive needs, ensuring innovative solutions that align with your vision.
Versatility in various industries: Our portfolio includes successful projects demonstrating our skill in translating ideas into real results.
Sum-up
Finding the perfect vendor is a complex process, but it is the foundation for future success. So don't neglect this step. Checking the company's experience, cases, and technical skills will help you make the right choice.
If you are ready to start AI development, don't feel free to contact us.