How can working with IT Svit help UK business innovate?
The United Kingdom is one of the largest economic powers worldwide, but to remain as such the British business must continuously innovate. Here is how IT Svit can help.
IT Svit is an IT outsourcing company from Kharkiv, Ukraine with more than 14 years of expertise in delivering remote IT services. We were ranked №2 in TheManifest rating of Top 50 IT outsourcing companies worldwide published January 2019. IT Svit is also amidst top 10 Managed Services Providers worldwide according to Clutch and was also titled one of 250 Global Leaders 2018.
There are many innovative companies in the UK, Shazam, Dyson and Raspberry Pi Foundation amongst them. There are many more examples of successful innovation projects, from smart UK cities to blockchain-based energy industry EWF projects:
Besides, the upcoming Brexit provides a chance to reorganize the British regulatory field and make the country even more attractive for domestic and foreign investors. This is the chance that should not be wasted, and English startups are actively looking for ways to innovate. They are continuously improving their services by utilizing the combination of the latest cloud technology, blockchain, Big Data solutions, and best DevOps practices to deliver the most value to their customers.
These companies deploy their apps to AWS, GCP or Azure cloud, use Terraform to build Kubernetes clusters and run Docker containers, utilize Prometheus+Grafana+Zabbix, ELK stack or SumoLogic to monitor their production systems and process the log data, etc.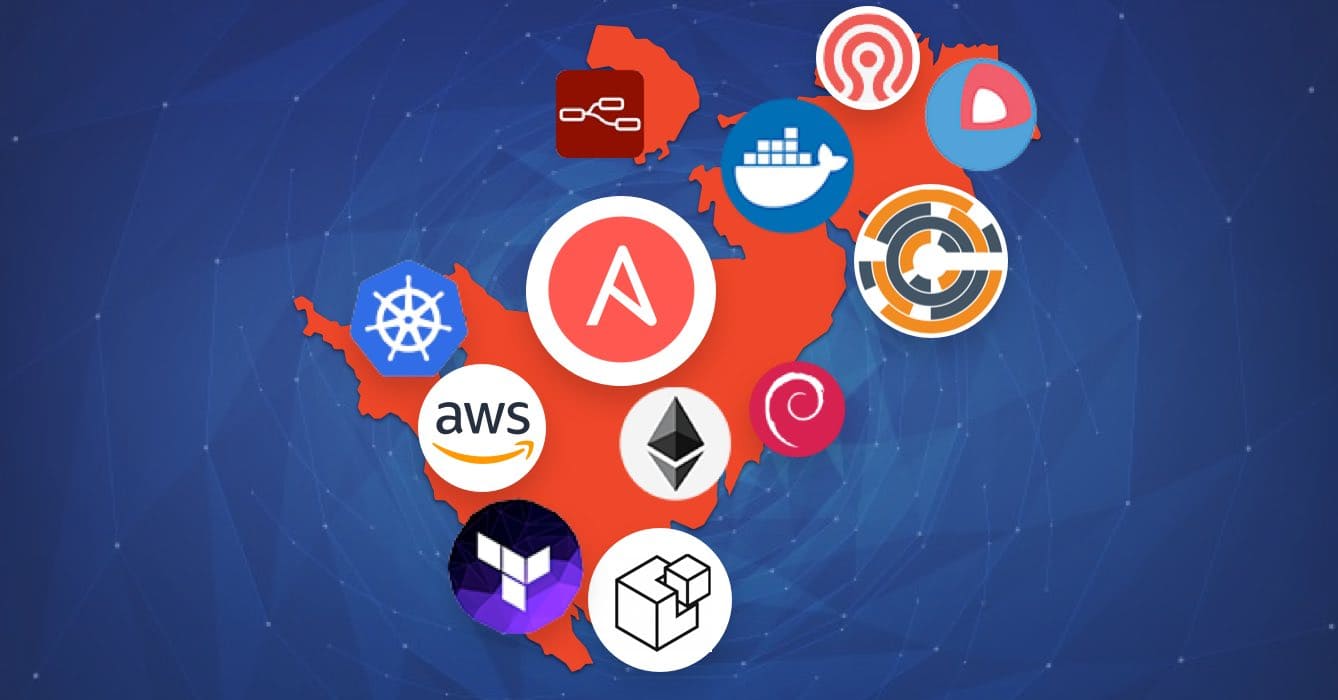 IT Svit can help UK businesses innovate
However, these tools are not unique, nor are they restricted to the market leaders only. Any UK business can use the blockchain ledger to create an innovative product, employ DevOps services to improve their product delivery and build Big Data analytics solutions to get the most out of their data. Here is how IT Svit can help.
The full cycle of software delivery services. Building engineering teams that extend company in-house engineering and R&D capabilities for fintech, IoT and SaaS startups
Rock-solid DevOps-as-a-service. With more than 5 years of expertise with AWS and GCP, MS Azure and DigitalOcean, IT Svit DevOps services can help any organization utilize the power of the cloud computing cost-effectively.
Big Data, AI & ML solutions and analytics. IT Svit has ample experience building bespoke Big Data systems for customers in various industries, from agriculture to production, finances, and retail. We can also train Ai algorithms and ML models to augment any aspect of your value delivery and make it more efficient and feasible.
Examples of IT Svit UK projects
Here are several examples of IT Svit projects accomplished for UK customers.
Big Data analytics for a cattle-breeding concern
One of our UK customers was a cattle-breeding concern that already had a custom Big Data solution in place. However, the solution was not too informative due to a subpar design. We have restructured the platform, augmented it with a Machine Learning model and delivered a convenient dashboard for analytics visualization. Our input helped increase the percentage of recuperated livestock by more than 40%, which helped raise the business profitability greatly. More details are available in our case study.
Blockchain-based coupon system for eCommerce shops
Another UK customer is currently developing a blockchain-based coupon system allowing the eCommerce shop owners issue custom coupon codes applicable across the network. The visitors can then spend these coupon codes anywhere across the network or give them to their friends. This helps stimulate the repetitive sales while increasing customer loyalty. More details are available in our case study.
Managed Services for a top UK event organizing company
Another IT Svit customer was a London-based event organizing company, Chillisauce. We helped to improve the performance of their web app by providing DevOps services for implementing a resilient and cost-effective AWS infrastructure. We have also created reliable CI/CD pipelines for ongoing web app development and updates. The customer was very satisfied with the project outcomes and left one of many 5-star IT Svit customer reviews on Clutch.
Final thoughts on the partnership between IT Svit and UK businesses
IT Svit can become a trustworthy IT consulting and technology partner for any UK startup or SME. We have ample experience with providing DevOps-as-a-Service, enabling digital transformation and cloud transition, implementing CI/CD workflows, building custom Big Data analytics systems and developing blockchain infrastructure for various projects.
We would be glad to help you reach your business objectives and succeed. If you'd like to discuss the prospects of partnership — we are always ready to assist!