Hiring developers in Ukraine: all you need to know
Many companies nowadays prefer hiring developers in Ukraine to get instant access to top-notch talents. We explain how to hire software developers from Ukraine the best way.
Every business is a software business in 2020, and software development costs quite a lot nowadays as an average annual salary of a back-end developer in the US is around $120,000+, and you need more than one and you have to pay them for 6+ months until the app is made, not to mention the office expenses and infrastructure costs. Thus said, outsourcing software development to trustworthy software developers overseas allows saving up to 80% of costs without any compromise on quality. But where to find such talents? Silicon Valley startups go to Ukraine for their IT outsourcing needs, and today we will explain everything you need to know about hiring developers in Ukraine.
First of all, why outsource to Ukraine? There are multiple compelling reasons, we will briefly list just the main few.
Ukraine has a large pool of skilled software developers and system engineers. According to DOU.ua, the leading local IT-related portal, there are 200,000+ IT professionals in Ukraine, which are nearly equally spread across categories, 30% Seniors, 37% Middle specialists, 33% Juniors.
More than 20,000 aspiring software engineers join this workforce every year graduating from more than a hundred IT-related alma maters, colleges and certified training courses. Juniors grow to Middles in less than a couple of years on average while Middles grow to Seniors so the proportion remains
IT services market in Ukraine is oriented at IT outsourcing for the EU and US customers, who require a huge variety of services, so this market grows at CAGR of around 30% every year for the last 5 years
Most of IT specialists in Ukraine speak English fluently or on the Upper-Intermediate level, so there is rarely any miscommunication issues
Ukraine is a democracy of Westernized type, sharing the religious calendar with the Catholic world, so the holidays and official days off often coincide — there will be no unnecessary delays in your projects
The Ukrainian time zone is GMT +2, so the working hours fully or partially overlap with most of the countries of EU, Middle East or the Persian Gulf and the US customers mostly communicate with their Ukrainian contractors in the morning or in the evening. This means the tasks are done overnight for them while they keep the hand on the pulse of the project, greatly reducing the time-to-market for their products.
There are regular and low-cost flights to all the major IT hubs of Ukraine from almost any point in the EU and many US cities. You can visit your team or they can visit you in literally just a couple of hours.
Ukraine constantly grows in various international ratings and was named the №1 IT outsourcing destination in 2017
More than a hundred global corporations and technology vendors have their R&D centers in Ukraine, as the cost of living there is significantly lower than in the EU or US.
Ukrainians often get top positions in various coding challenges, hackathons and IT championships. More than 20% of the US startup community is from Ukraine.
This is just the tip of the iceberg, really, but we do not want to write another article about the benefits of IT outsourcing to Ukraine, there are quite a lot of them. What we do want to tell you about is how to find a good software developer, if you decide to look for one in Ukraine.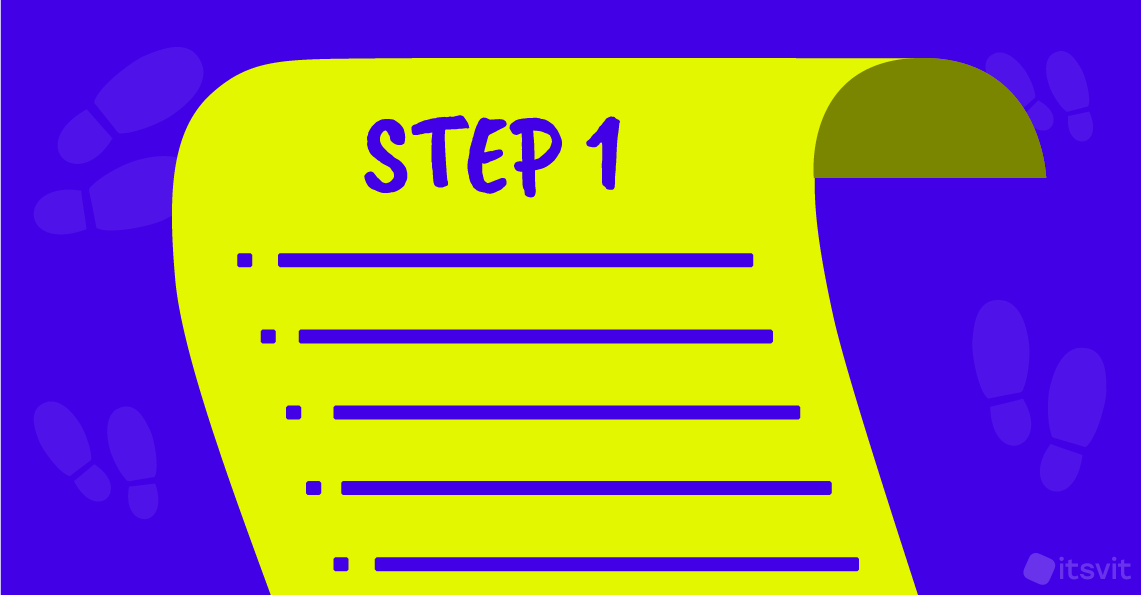 Step 1: Know what you need to get
Let's assume you want to hire a PHP developer in Ukraine. You want a Senior or Middle-level specialist with in-depth knowledge of Laravel to work on your project remotely full-time. Let's assume you want to hire him/her as a freelancer, so they are currently unemployed (or are working part-time on some other project) and are available for hire.
The first places to look for such a talent would be LinkedIn and sites like Fiverr, Upwork, TopTal, etc. These portals provide both a variety of filters and rating systems based on job success rates, so you can select one or several among the top-rated PHP specialists on these platforms and hire a developer full-time from Ukraine.
However, the question of background check actually stands — you might rely on the freelance portal ratings or not. In that case, if your CTO or any other team member does not have a decent PHP understanding, evaluating the candidate's background can seem quite a task. Actually, it is not, as there are 2 simple solutions.
Solution 1: ask for expert advice
There are events for developers in your local area, as well as websites dedicated to niche discussions, not to mention Reddit, Quora, StackExchange and StackOverflow. All of these have prominent community members, true experts in their domains — and you can contact them quite easily. While these experts might not be prone to start working on your project, they quite often act as mentors for aspiring developers, so they can be able to suggest a worthy candidate for you.
However, even if these experts are not able to suggest good talents, they will be able to transform your ideas into viable project requirements and define the scope of work and the technology stack required to deliver the product features you need. Most importantly, they can outline a roadmap for the project, showcasing the skills a candidate should possess in order to deliver the project. They might even prepare a test task with the correct answers, so you can check the candidate's skills without having a PHP expertise yourself.
Solution 2: online testing
But how to test a developer for those skills, if you do not have a PHP expertise in-house? There are websites like Codility, which allow you to prepare tests on a variety of areas of code delivery. You can use their test construction wizards to prepare the test tasks to evaluate the skills of the candidates. This way you will be able to assess the talent's technical background even without having any relevant expertise in-house.
Thus said, by asking for expert advice locally and globally and by using online testing tools you will be able to remotely hire developers full-time in Ukraine (or anywhere around the world for that matter). You can also use this approach before contacting specialists on various freelance portals — there is nothing wrong with having a clear roadmap with milestones laid down ahead of a freelancer. This will only make their work easier.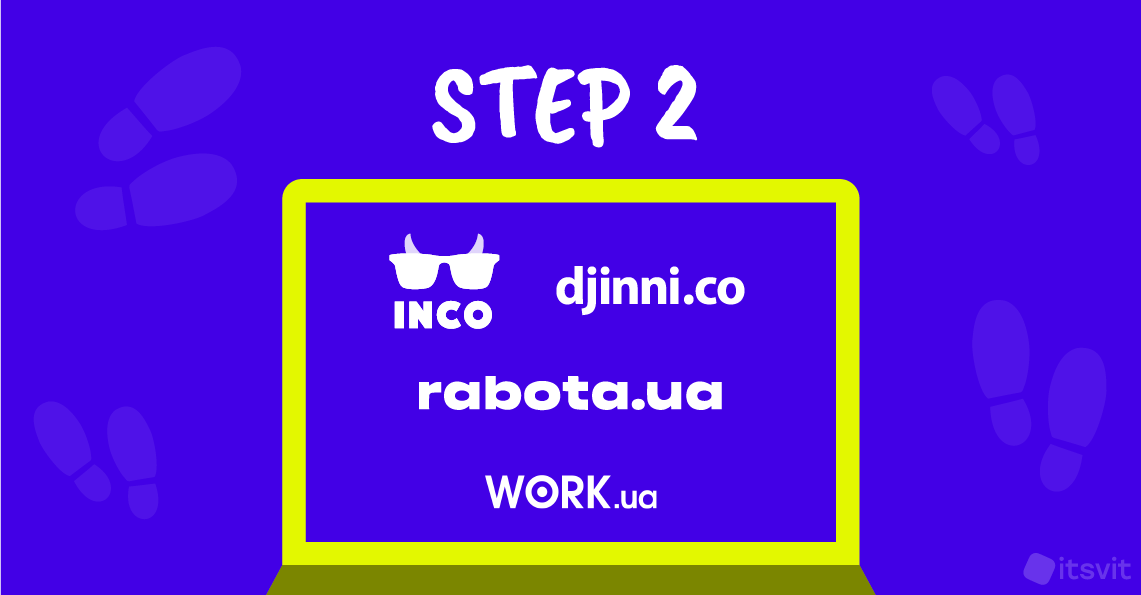 Step 2: Looking on social media and local job portals
Thus said, when you know what skills to look for and how to test for these skills, you can start trying to hire IT developers from Ukraine. Where to look for them? Like any other professionals, many of them maintain their LinkedIn profiles, so just search over there using filters like "PHP" and "Ukraine" and you will get lots of relevant profile matches. Most software developers from Ukraine position themselves as freelancers on LinkedIn and the ones that are currently employed full-time are most likely working for IT outsourcing companies — exactly what you are looking for.
Many such companies can be found on LinkedIn directly, so you will gain instant access with a formed team that will be able to provide all the skills you were looking for when you decided to hire developers in Ukraine. This way instead of succeeding to hire a single PHP developer in Ukraine, you will be able to engage the whole team needed for completion of your project.
Thus said, whether you make contact with a freelancer PHP developer who is willing to work on your project or a whole team — you can test their skills easily and you will have a project roadmap waiting for them, so your project can commence in earnest. There are just two major downsides to this approach — you will need to invest lots of time and effort into managing your remote employees, and you will have to follow the same procedure over and over again when you need to hire more software developers, DevOps engineers or any other kind of talents remotely.
In addition, when you need to hire software developers from Ukraine, it might be prudent to use local job portals like Djinni.co or Inco.works, Work.ua or Rabota.ua, etc. Many IT specialists in Ukraine post their CVs there in order for them to be indexed by Google — so you can contact a suitable candidate directly by googling for the skills you need! The problem here is that many of these job boards don't have an English interface, and you definitely don't have time to read the profiles in Russian or Ukrainian using Google Translator.
Solution 1: working with recruitment agencies in Ukraine
The reasons listed above are compelling enough for many businesses to try contacting recruiting agencies in Ukraine and delegating the time-consuming task of finding the most fitting candidate to them. However, this idea is not as good as it might seem from the first glance, and for several reasons:
Hiring recruiters in Ukraine (or anywhere else, for that matter) just actually means making a step to the side, not towards the goals of your project. You add one more layer to your communications with potential candidates; recruiting companies are not actually interested in finding the perfect match for your team — they are interested in finding a perfect match to the vacancy requirements and closing the vacancy as quickly as possible (even if this person has a low level of soft skills and you will have to part ways in a couple of months — and you will have to start looking for a new employee from scratch)
Recruiting companies in Ukraine usually have deep expertise with recruitment, but they rarely engage with HR processes, so the task of building a cohesive team out of multiple talents falls onto your shoulders — which means more managerial overhead for you and less time you can allocate to growing your business.
The recruitment and selection in Ukraine are organized in such a way that you should pay for the time spent by the recruitment agency, not for the vacancies actually closed (as the recruiters also have to earn for a living and finding a good candidate can actually take quite a long time).
Thus said, even if you decide to go with one of the international recruitment agencies in Ukraine, you can spend lots of resources without any guarantee of success. We do not say contacting a recruiting agency in Ukraine will not bring fruit — they close the vacancies or they would have already gone out of business. However, engaging a recruiting company in Ukraine might not be the fastest and most reliable way of finding the best candidates for your project. What is the best way then? Approaching an IT outsourcing company directly!
Solution 2: hiring software developers in Ukraine from an IT outsourcing company
As we said in the beginning, the IT industry in Ukraine is mostly oriented at IT outsourcing and working on projects from the US and EU remotely. Thus said, most of Ukrainian IT companies are always open to negotiations and can provide fully-manned teams with polished processes, rich hands-on experience in solving tasks similar to yours and dedicated Team Leads/Project Managers that will be assigned to your project personally.
Why is this so good?
You will not have to search for individual specialists — you get a ready team, greatly reducing your hiring expenses
You will not have to manage everybody individually — a single point of contact will delegate the tasks and report on the progress (of course, you can address any team member directly if the need be)
You will not have to invest in forming a team — all specialists are already used to working with each other, so there will be no internal conflicts that can endanger your project completion
When you are hiring developers from Ukraine that have already accomplished several IT outsourcing projects while working in this company, they have a codebase of previously built solutions, so they know how to solve the most common challenges best. Thus said, they will not have to reinvent the wheel, greatly reducing time-to-value for you and time-to-market for your products
When the project is successfully accomplished, such a team can part ways with you without any hard feelings and can be quickly brought back should the project need some updates in the future — or they can provide long-term support and updates for your products and services.
As you can see, working with IT outsourcing companies allows US companies that hire developers in Ukraine to secure their technical needs and concentrate their efforts on growing their business, instead of micromanaging every little aspect of product development.
Most importantly, Managed Services Providers like IT Svit provide the full range of services for startups, building end-to-end solutions that cater to all the aspects of your project — from planning, building and running the required cloud infrastructure to building, testing, releasing and maintaining your products and monitoring them in production using Big Data analytics and AI/ML-based bespoke platforms. But how to find a reliable IT outsourcing company?
Google for the services you need. Many Ukrainian IT companies have been around here for a while already and have their websites and/or articles pop up on the top line of Google SERPs — meaning they provide quality content based on solid expertise.
Look around for customer reviews. Word of mouth is the best kind of advertising, as customers are happy to share both positive and negative experiences. You will be able to understand both the project management style and the results delivered based on unbiased customer reviews on various platforms.
Look for ratings, certifications and accolades. As we mentioned in the beginning, many Ukrainian IT outsourcing companies are long-time members of various popular ratings and are top-rated agencies on job boards like Upwork, Fiverr and TopTal. Besides, their expertise often results in receiving different prestigious accolades and awards. The last, but not the least important, factor is that the software developers and system engineers from Ukraine dedicate much effort to proving their skills through receiving various certifications from AWS, Google Cloud, Terraform, Kubernetes, Docker and other reputable software vendors and cloud service providers.
Ask for references from previous clients. A reputable IT services provider will undoubtedly be able to refer you to several previous customers, who will be able to highlight their experience with this team and provide invaluable input on their project management attitudes.
Make a couple of technical calls and listen to company representatives. Tue professionals do not present themselves as Jacks-of-all-trades, but they exhibit a thorough understanding of the areas where their expertise resides. For example, IT Svit does not provide iOS or Android mobile development, as our primary areas of expertise are full-stack web development, DevOps services (cloud infrastructure building, management and optimization, CI/CD implementation for software delivery, continuous monitoring) and smart AI-based management of IT operations with Big Data analytics.
We have developed blockchain apps in the past and can provide infrastructure for decentralized infrastructure, but we are not into Java development, VR/AR or IoT. If your project lies within our area of expertise, you will see it at once — as we will be able to provide descriptions for your project challenges at once, along with ready solutions for most of them.
Thus said, what does hiring developers in Ukraine from IT Svit look like?
Why you should hire developers in Ukraine from IT Svit
Here is what a process looks like if you decide to hire developer full-time in Ukraine from IT Svit:
You can follow the procedure described above and engage some experts to evaluate the scope of work and outline the skills needed to deliver your project — or you can contact IT Svit directly and we can provide you with estimates quite quickly.
If your project lies within our domain of expertise, we might be able to provide the backbone team at once, as IT Svit houses 65+ experts in various software development aspects, from full-stack web development to DevOps services and Big Data analytics for smart cloud infrastructure monitoring.
As we have worked in this field for 10+ years, we have a large pool of pre-vetted profiles in any area of software delivery and can form the team quickly. We perform the preliminary screening and technical interviews to check the hard skills, so you get to choose among the best candidates based on their soft skills, so you get a team you are comfortable to work with.
Your dedicated team gets a personal Project Manager, who transforms your ideas and requirements into daily tasks, forms the sprints, delegates the tasks to different team members and controls their progress. Should you want to work through a PM on your side — it is also possible
Our team utilizes the issue tracking system and messenger of your choice, so they smoothly integrate with your workflows and become an integral part of your team — just located in another country, not another room
Due to our rich experience with providing managed DevOps and software delivery services of varying scopes to businesses of varying sizes, we have an in-depth understanding of all the possible challenges and underwater reefs that your project might encounter. We inform you about them proactively and are often able to mitigate the risk and solve the issue before it becomes a problem
You get daily morning and evening reports on the progress of the project, as well as weekly sync-up calls with the Team Lead and PM. This way you can keep a close eye on the progress without overseeing every task and wasting your time and efforts.
IT Svit dedicated teams have polished workflows and multiple ready solutions for typical challenges, so we are able to apply them at once without reinventing the wheel every time.
We provide detailed developer documentation for all of our projects, so your team can easily take over at any moment and continue running the project from where we left off.
Once the project is finished, we transfer all the IP rights and source code to you and we part ways, until next time — or unless you want us to provide ongoing support and updates for your business.
As you can see, IT Svit can become a reliable technology partner for your business.
We hope this article helped you understand the best ways and approaches to hiring developers in Ukraine. Should you have any more questions — IT Svit would be glad to answer them! If you want to start working with us — contact us today, let's make your next IT project a success!