AWS PrivateLink: a long-awaited solution for all AWS customers
Needless to say, paying for the traffic used by the services connected to your AWS VPC (Virtual Private Cloud) has never been welcomed. AWS PrivateLink solves this issue!

Released on the 8th of November, 2017, AWS PrivateLink is the company's response to the long-standing request from their customers. It allows leveraging various AWS tools and services inside the boundaries of the user's AWS region, removing the necessity to allow the data flow over the Internet. This means there is no need for whitelisting the publicly available IP's, configuring NATs, Internet access gateways and firewall proxies.
Instead of all this hurdle, the users simply create VPC endpoints for their services and use them in the other AWS resources, and the AWS system begins to count their traffic as an internal network traffic, making it free of charge. In addition, PrivateLink supports AWS Direct, meaning the apps and services in your data centers will be able to use the same endpoints to contact the required AWS services over the Amazon private network. All of the endpoints will appear as ENI (Elastic Network Interface) in your VPC dashboard, for the simplicity and efficiency of management and configuration.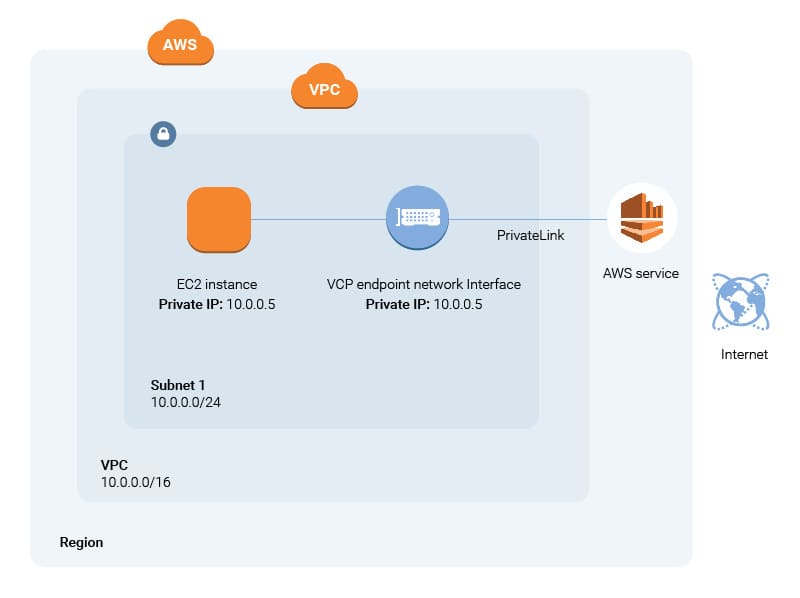 AWS PrivateLink supports the following services as of the release date:
Amazon EC2
Elastic Load Balancing (ELB)
Kinesis Streams
EC2 Systems Manager
Service Catalog
More services are to be added to the list in the future, of course. Thus said, for a considerably affordable price Amazon removes the admin and configurational overhead, uniting all the routine traffic management-related tasks into a simple to use service. Share the news if you find them interesting, try out the AWS PrivateLink for yourself and stay in touch to receive the latest hints and insights on the trends and updates of the IT industry!