Professional IT Outstaffing Services: How we build an outsourced DevOps team
In following the hot trends, many IT Svit customers expect to hire someone like Cloud Architect or AWS Terraform provider. They end up getting their tasks solved by a DevOps support engineer or outsourced DevOps team.
The DevOps methodology of providing IT products and services is quite complex, to begin with. Even the IT-related professionals cannot form a holistic opinion on what is DevOps and how it relates to Agile. Many sources describe DevOps as the process of merging the developers with the Operations teams and sharing the tools, tasks, and responsibility.
Many other software professionals are sure DevOps is all about implementing the automated code testing, continuous integration of feedback into new features and continuous delivery of new code releases to the end users. As usual, the truth is somewhere in the middle, yet the lack of a clear definition leads to the certain incoherence of terms.
"As everyone defines DevOps methodology differently, the businesses often do not know what specialists they really need."
Many IT Svit customers search for specific professionals like AWS Cloud Administrator, Cloud Automation Engineer, Cloud Migration Engineer, Cloud AWS Consultant, etc. They are under an impression that the best person to configure the cloud infrastructure correctly would be the AWS certified solutions architect, as he is bound to have the necessary (and proven) skills.
As a matter of fact, this opinion is true. The main point is, all the job titles listed above require the set of skills any decent DevOps system administrator must possess. To say even more, IT Svit customers find out quite soon they do not actually need someone special to deal with the task at hand. They need an all-around capable DevOps support team — exactly the thing a reputable MSP located in the list of top 20 MSP's worldwide (by Clutch) can provide. This is why IT outstaffing services are quite common for IT Svit.
Do you still search for an AWS Terraform Provider? Let our DevOps System Administrator handle the task for you!
Over the last month, when the customers inquired IT Svit for the teams to accomplish their projects, they were searching for the talents like:
Cloud computing specialist
Cloud engineer
AWS engineer, Azure or GCP Platform engineer
Infrastructure support engineer
Systems automation engineer
Infrastructure automation engineer
Cloud engineer for remote support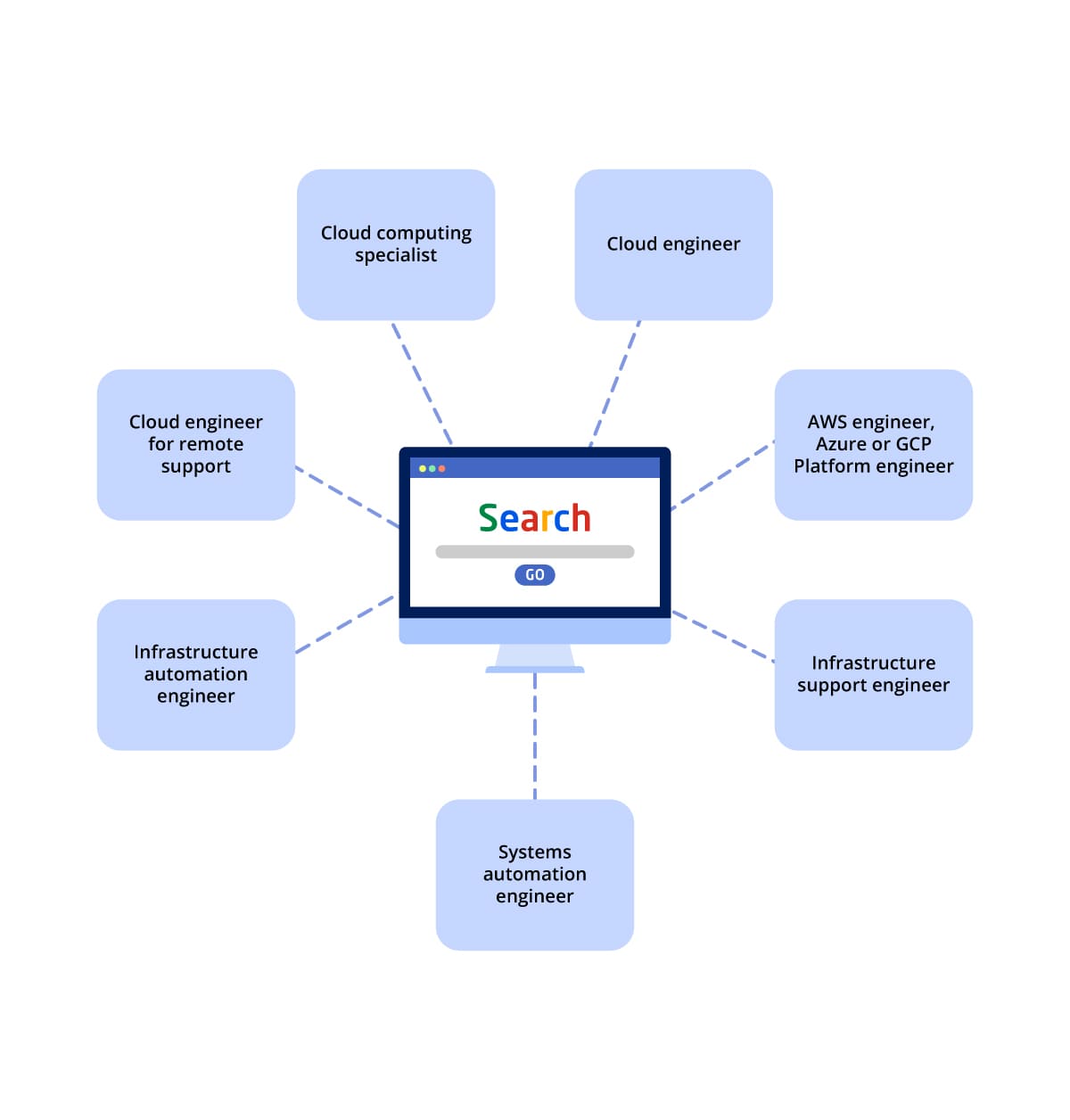 After finding out the details of each particular task, we were able to narrow down the customer requests to several main categories:
Cloud infrastructure management and performance optimization
Transition to the cloud for legacy systems
The transition from public cloud to private on-prem cloud infrastructure
Configuring automated infrastructure/product updates (CI/CD pipelines)
Engaging a competent infrastructure support team
Designing a custom DevOps solution to empower internal business workflows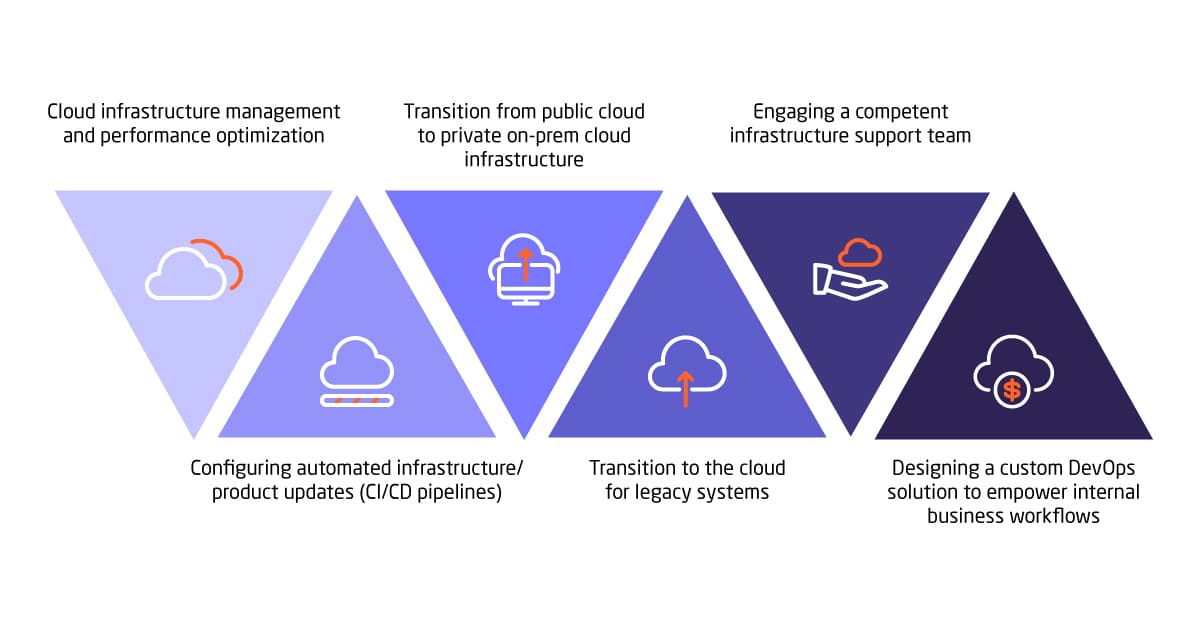 As IT Svit is one of the leaders of the IT outsourcing market in Ukraine, all of these tasks are the daily routine for our outsourced DevOps team. We deliver the IT outstaffing services and employ the specialists with ample experience in cloud infrastructure design and configuration services, cloud management services, cloud monitoring solutions, cloud integration services and cloud application services.

We were glad to provide DevOps consulting services and explain to the customers what they NEED to do to receive the results they WANT to achieve. We explained the bottlenecks of the cloud application development and the workarounds for them. As an experienced DevOps services company, we proposed the schemes of the needed solutions and outlined the estimates and the budget for every project. As for the results, our satisfied customers are eager to share their experience in 5-star reviews on Clutch.
Final thoughts on IT Svit outstaffing strategy
IT Svit is a reliable DevOps service provider with a rich experience of delivering successful projects to businesses of all sizes. We house an all-around capable team of DevOps engineers with a clear understanding of the best practices of cloud computing, able to deal with any task. More than 5 years of expertise with DevOps services and Big Data solutions, more than 600 accomplished projects and ever-growing numbers of appraisals from happy customers serve as a proof — you can rely on IT Svit to get the job done!