All Solution Projects
Blockchain-based excise stamp replacement system
The task
Using QR-codes as a replacement for excise stamps would allow decentralized and transparent control of the consumption goods logistics, delivery and selling from the supermarkets and shops. This would eliminate the possibility for fraud and selling counterfeit wares, as well as increase the tax revenues.
The solution
We have designed and developed a blockchain-based system that uses QR-codes instead of excise stamps. Any manufacturer of excise goods can order the required amount of QR-codes from the governmental authority. Each unit of the goods is then marked with the QR-code, a pack of cigarettes in our example:
The QR-code on a pack holds the information of the manufacturer, date of production, batch number, etc.
The QR-code on a block contains the hashes of all the packs within
The QR-code on a box contains the hashes of all the blocks within
The QR-code on a pallet contains the hashes of all the boxes within
The QR-code on a batch contains the hashes of all the pallets within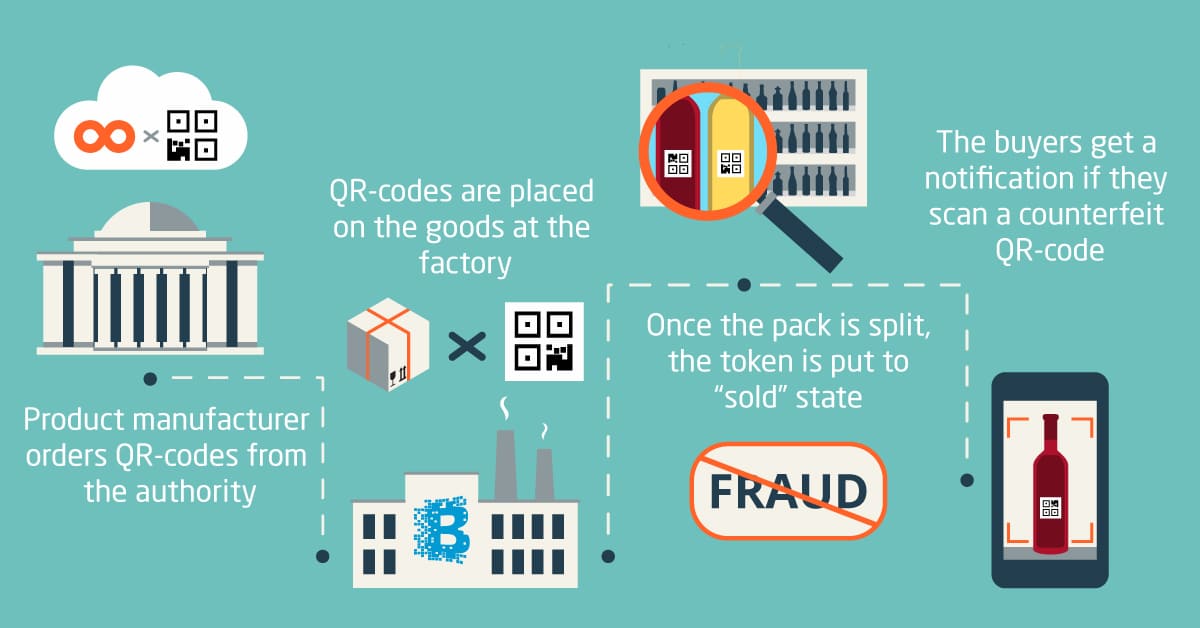 When the cigarette manufacturer is going to produce a new batch of cigarettes, they order the required number of QR-codes from the governing body and mark the goods appropriately. When the batch is delivered to a wholesale distributor, the batch QR-code is scanned and the system is notified of the place and time of the event, so this data is stored to the blockchain. The same goes for small-scale distributors and all the way down to the supermarket storages. Thus said, when the customers purchase the pack of cigarettes in a shop, they can see that it is a genuine commodity, as they know the manufacturer, the production date and the batch number.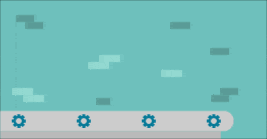 Once the pack is sold, its token is put into the "sold" state. In the future, if the commodity must be returned to the retailer (for a guarantee service of a household appliance, for example) this token can be used to verify the item genuity and returned to the manufacturer. Thus said, if some fraudulent vendors decide to forge the QR-codes, once a counterfeit unit is scanned, it will reveal that this QR-code is already used and the genuine commodity is stored or was sold elsewhere.
The system uses the blockchain API to access external data storages and store all the text details in the cloud, while only the transaction hashes are stored in the chains. This ensures the transactions are processed in milliseconds and require minimum disk storage space.
The result
Implementing this blockchain-based system would allow defeating the fraud and counterfeit goods selling, would allow the commodity manufacturers control the logistics and ensure the genuine products are delivered to the end users. This will ensure increasing the tax revenues and lowering the expenses on excise stamp production, as QR-codes are much cheaper to print.