IT Svit: New Great Updates
Greetings everyone! Today is a perfect day!
IT Svit team proudly presents you the results of the hard work of recent weeks.
PORTFOLIO
Those who are following us in social networks may have already noticed that our team stubbornly worked on implementing Portfolio on the itsvit.com site. We designed it from the scratch and this is why the implementation took a bit more time we expected and estimated. We could go the easier way and use any suitable plugins, but we wouldn't because 90% of them were either very limited in their functionality or paid. However, even paid versions of plugins didn't have all the features we need.
So, we designed our vision of how the Portfolio should look like and our developers started creating necessary templates. According to the approved prototype, everything was fine: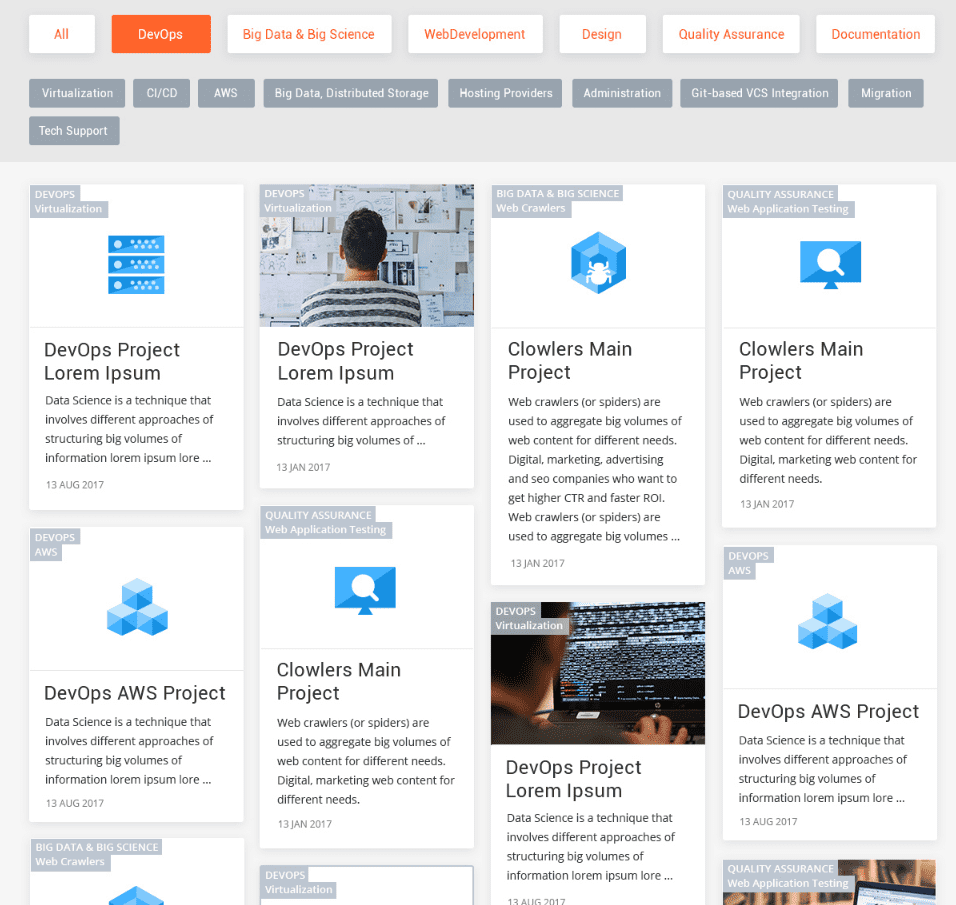 All grid tiles appear in a simple popup window to give a brief information about project overview (requirements), solution and technologies that were used when implementing the project.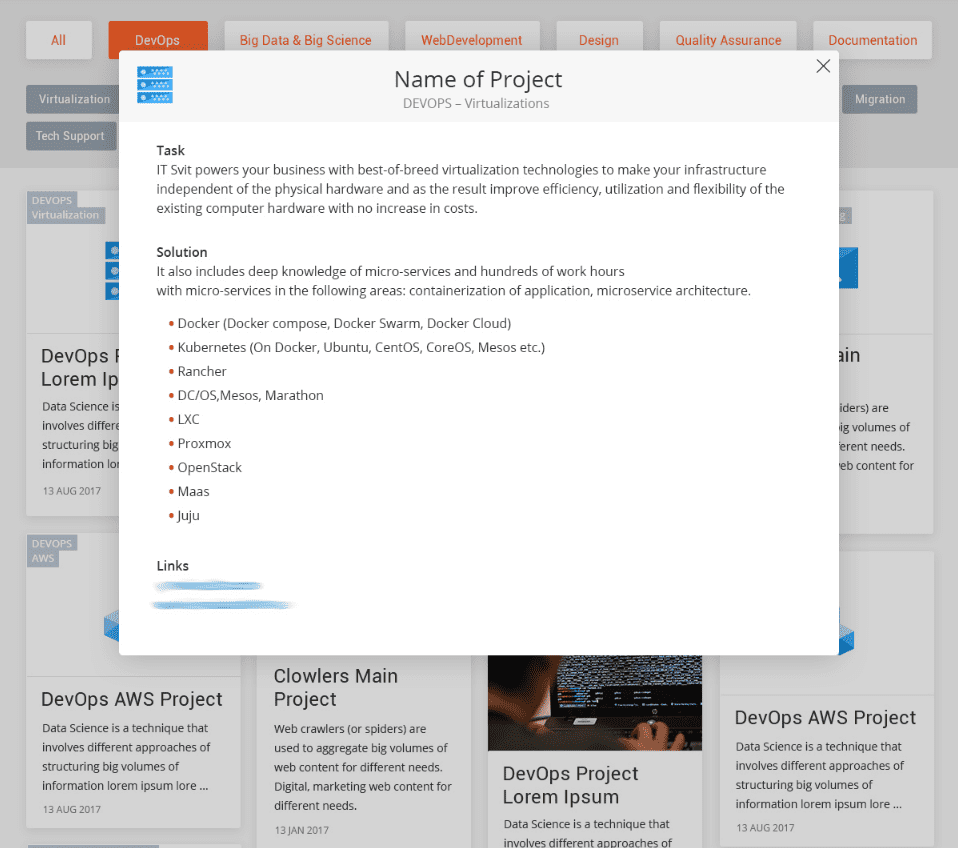 But this information was not enough for Design projects, so we decided to create a separate template for these projects in order to show visitors more details about implemented pages for websites or screens for applications and UI/UX. Initially, it was the same popup window with a website screenshot on the left-hand side.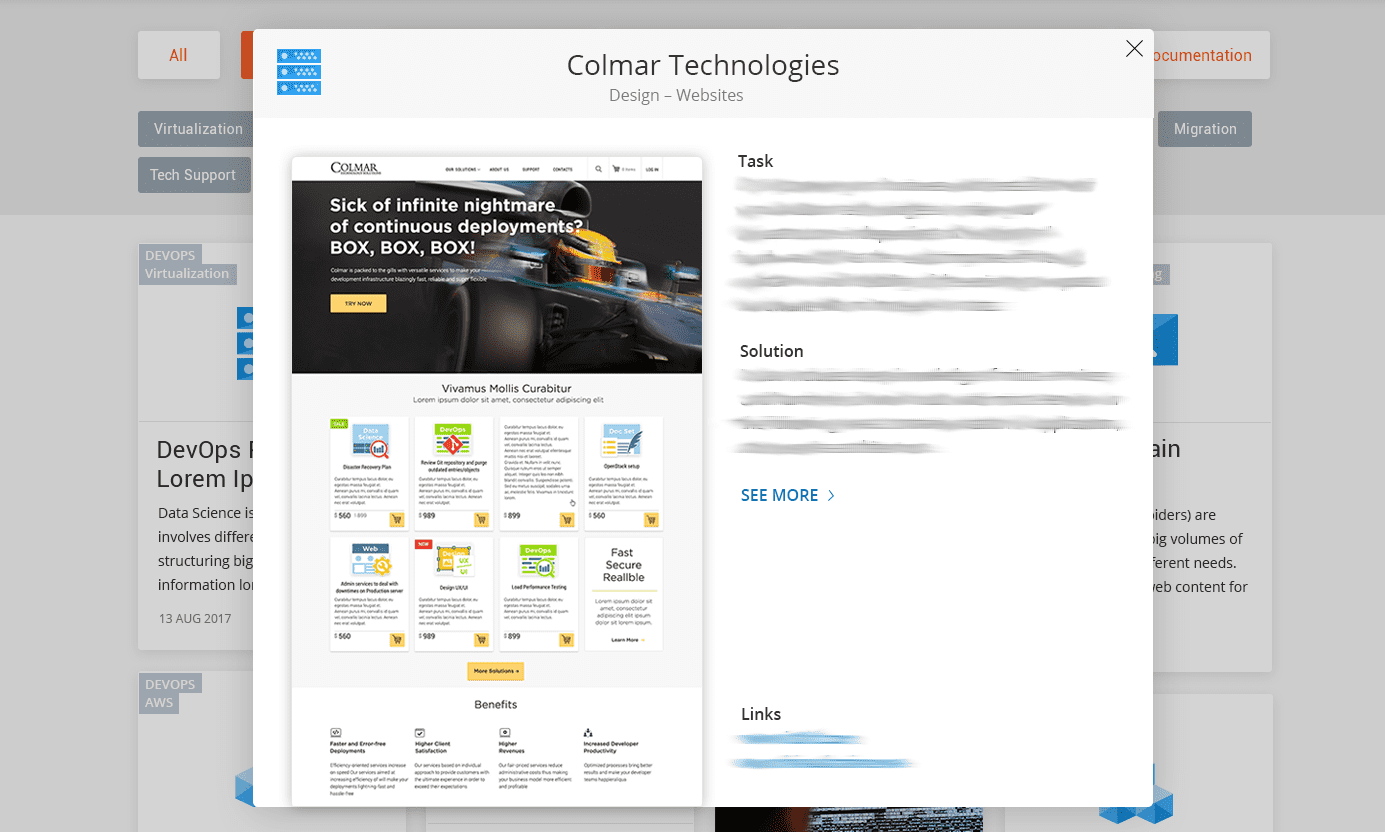 The main difference was in SEE MORE link that redirects a visitor to the page with detailed information about the project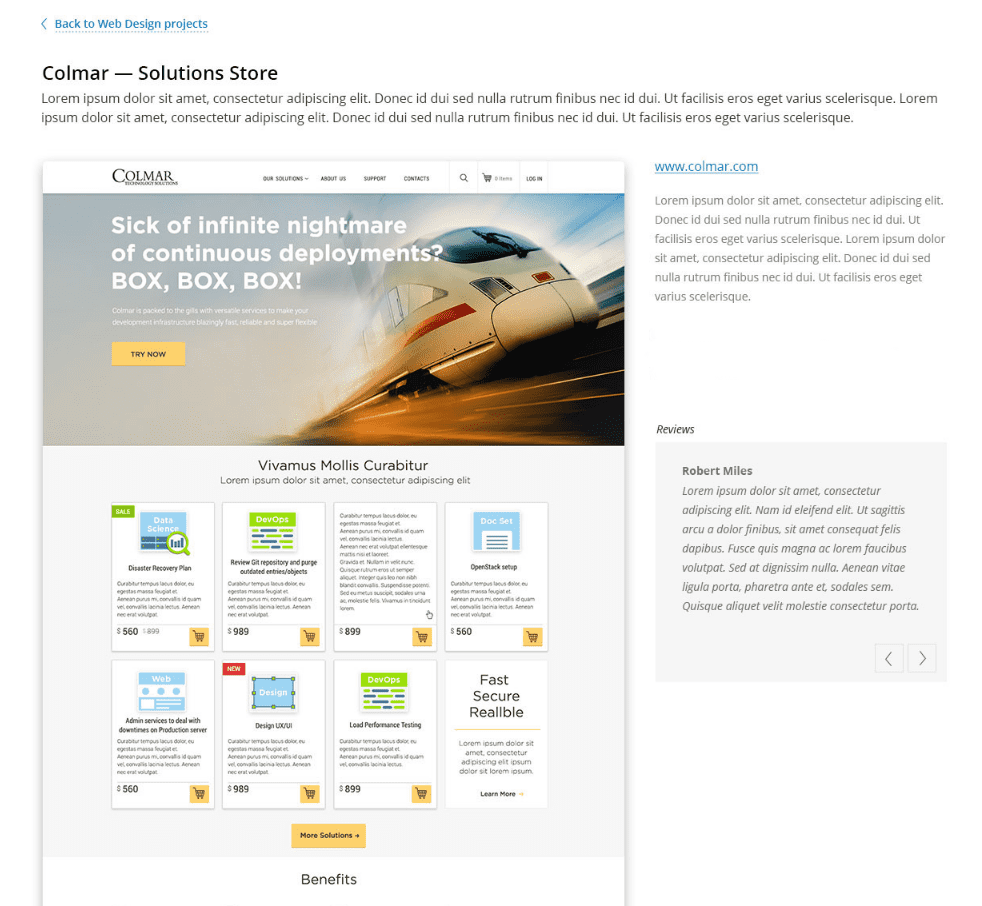 Here we decided to include all screenshots of implemented design features and short descriptions. This page was also expected to have Reviews from customers.
But at the stage of implementation it became obvious that some of design tricks cannot be implemented the way they were designed. Some aspects were related to URL structure, featured images and how detailed information should appear. You can't even imagine how hot the discussion was!!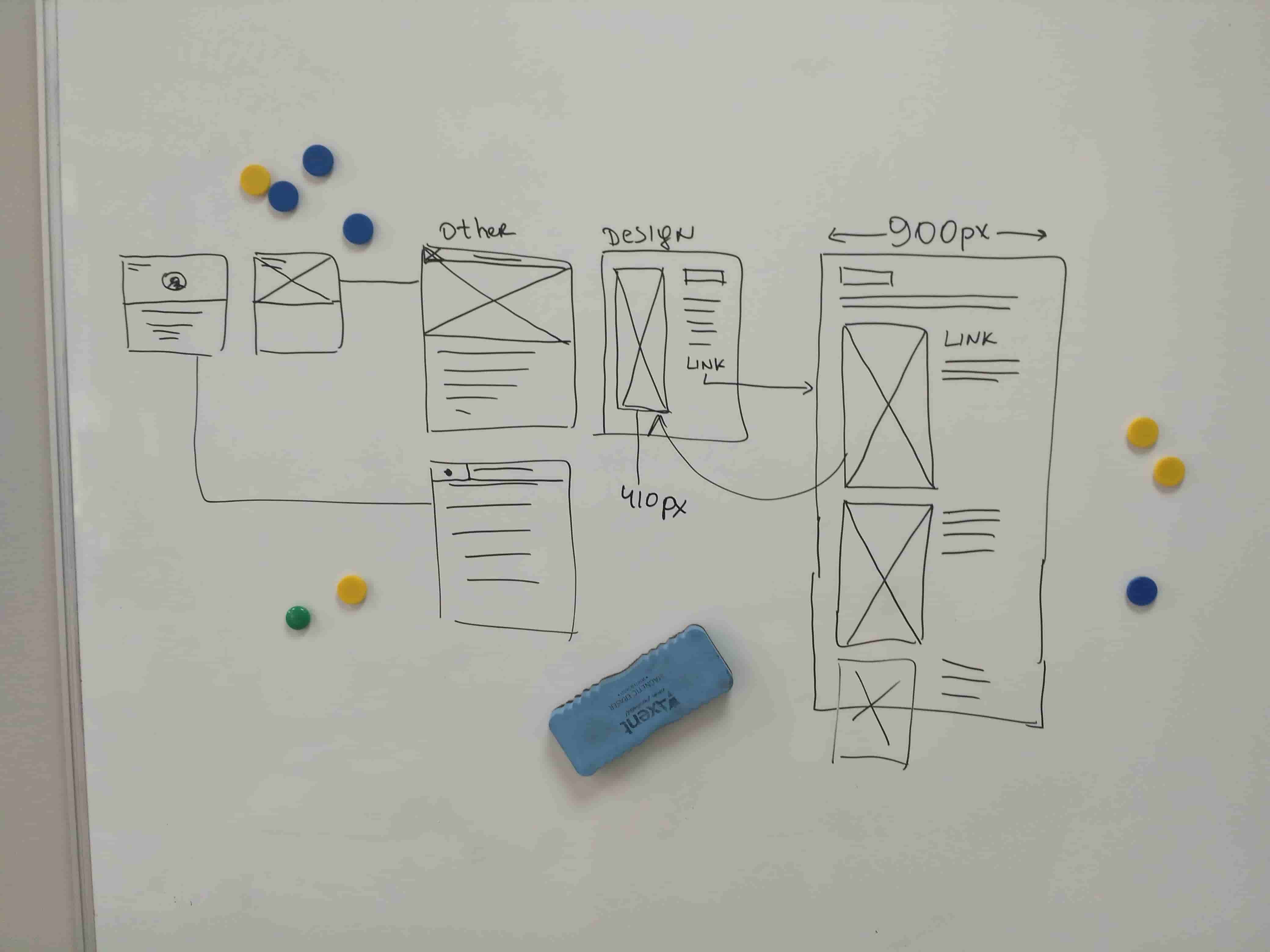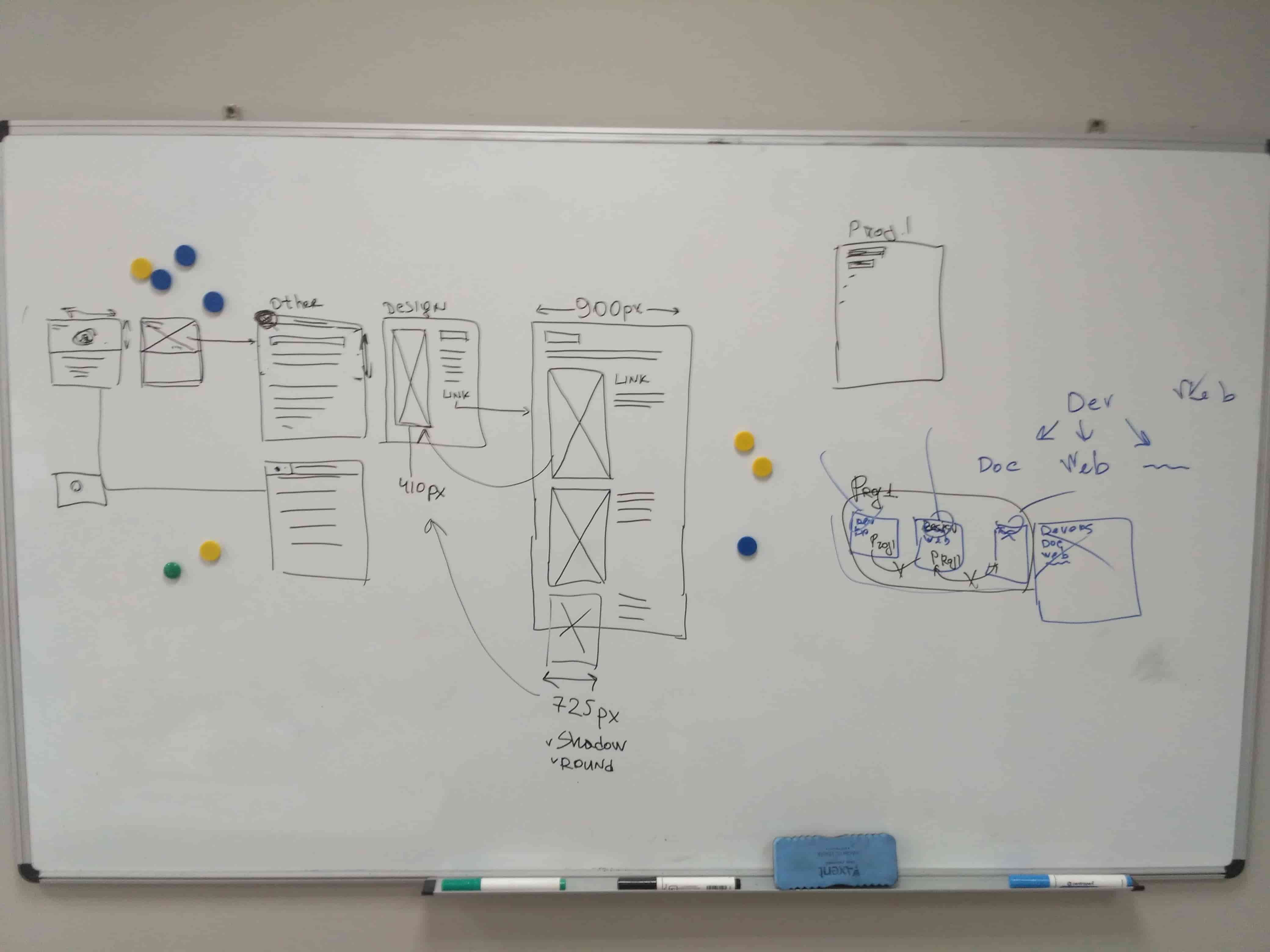 Finally we come to the solution that had a beautiful look and feel and didn't contradict with design vision :-D. Ironically, this obliged our developers to change some lines of code in templates to comply with the updated guidelines, which took some time.
The last but not least is content. The new design vision revealed one tricky thing – when switching from dummy data to real texts and descriptions portfolio grid got stuck when showing all items. As we found out later it was connected with dummy data.
The result of all these rise and falls is shown on the site – the brand new Portfolio section.
Currently it contains a little more than a dozen of projects, because at the time of launching Portfolio it was physically impossible to prepare a full list of projects. For the last couple of years, IT Svit has accumulated lots of great stuff we want to share publicly, so we're still working on adding them, so stay tuned. It will be an interesting experience!
IT Svit For Local Market
Our previous version of the site was multilingual and frankly speaking there was almost no difference between them [versions] – they shared the same services, sections and other details. Today we launched a new, redesigned and redefined version of the IT Svit website for local market and this is the second great update (apart from the global update itself). It resembles the international version, of course, but provides a different set of services for local needs.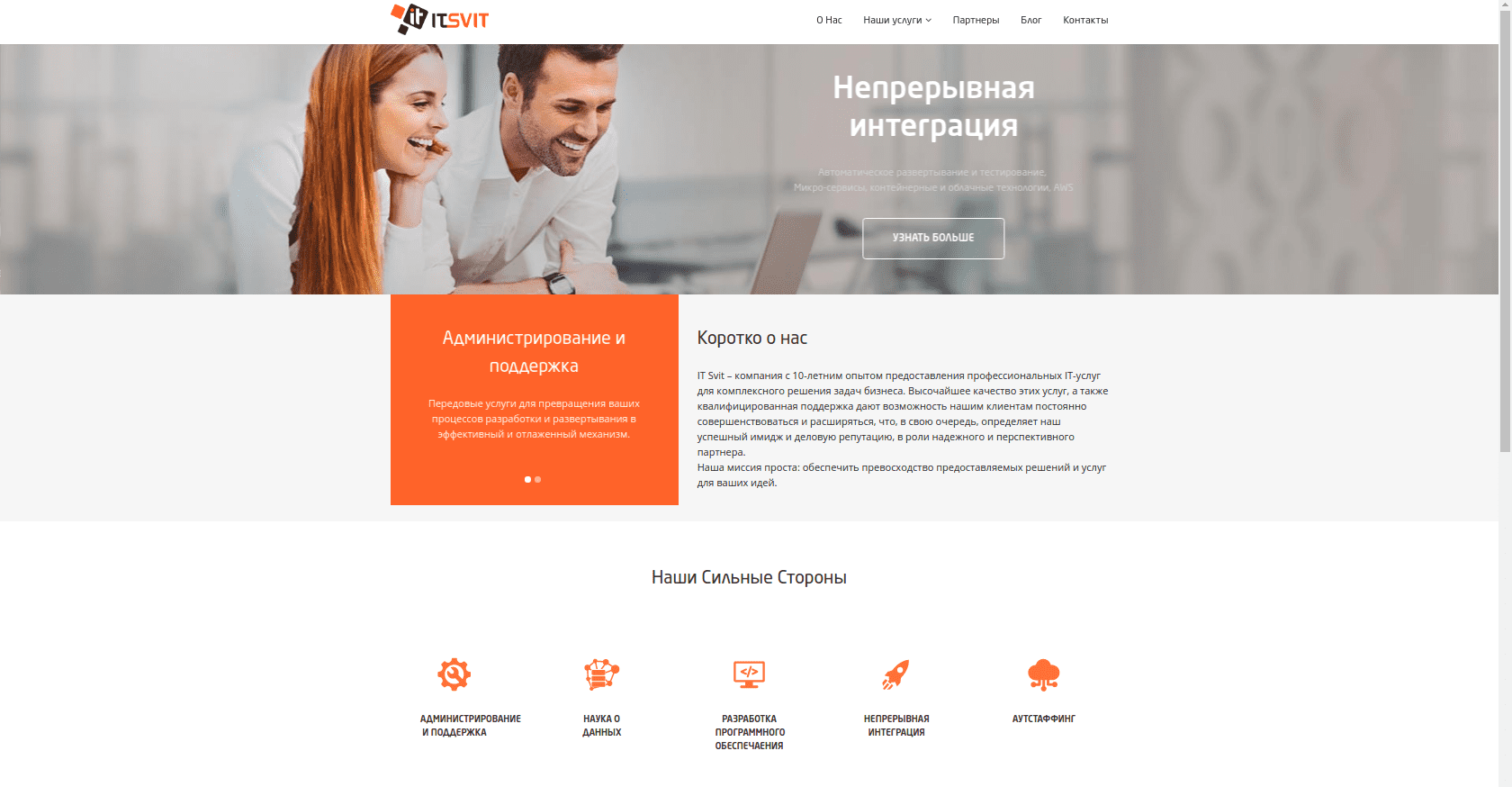 For example, we included a big list of services related to both Windows and *nix servers support, network hardware administration and websites management.
Furthermore, the IT Svit site for local market will have separate portfolio and blog (currently they are the same). At the first glance it seems a bit cumbersome and useless to follow such an irrational approach, but the main idea is to have a fully-functional website with a list of targeted services, relevant articles related to these services and qualified support, not just a localized version.
As you can see, our team did a great job and we hope it worth waiting! To keep the intrigue, we have a few more updates, which we will announce soon. Don't miss them!
Related Posts
Feel free to browse through the latest insights and hints on the DevOps, Big Data, Machine Learning and Blockchain from IT Svit!