Cost of a DevOps engineer in Ukraine and abroad: a comparison
Every business that takes its long-term success and survival seriously must consider all ways to gain competitive edges over other market players. IT outsourcing is one of such ways, as it allows minimizing expenses, reducing risks and ensuring top-notch product quality while allowing you to concentrate efforts on other core business processes.
Naturally, we are talking about outsourcing your IT operations to a reliable contractor, as otherwise outsourcing can become a nightmare of broken deadlines, sub-par quality code, post-release crashes that affect customer experience and possible huge financial and reputational losses for your company. This is twice as important if you outsource something as mission-critical as cloud infrastructure management and software delivery for your products or services — in other words, DevOps operations.

Another point to consider is selecting the correct destination for outsourcing your business processes. Naturally, you'd want to entrust the delivery of the expected results to a team that has the relevant experience, can be easily reached during your working hours, has good written and fluent spoken English to exclude any possible miscommunication issues and has a proven reputation in the field. For the reasons listed above, many US and EU businesses prefer to work with offshoring and nearshoring providers from Ukraine, as it is one of the biggest IT hubs in Europe and houses a pool of nearly 200,000 skilled software engineers.

This is why the companies that want to reap the benefits of IT outsourcing have to ensure they contact the best IT services providers that can deliver on their promises. How to ensure this result? There are three popular approaches:
Googling for a team based on the skills you need,
Selecting among the top-rated contractors on freelance job portals like Upwork
Looking for positive customer reviews on technology consultancy platforms like Clutch or GoodFirms
Let's take a closer look at each of these approaches.
Googling for DevOps skills you need
If you are looking for DevOps services, you would need a team with several years of experience in the field, with multiple publications on their blog and independent resources showcasing their expertise, accolades from various rating companies, multiple social media mentions and other online activities. All of these actions add to the general online profile of the company and affect its standing in the SERPs. For example, this is what the first page of googling for "devops services" looks like:
Microsoft Azure is one of the global leaders in software delivery and cloud infrastructure management. This cloud hosting provider is a backbone of the whole Microsoft Business Suite:
Active Directory for managing thousands of employee profiles for global enterprises,
Office 365 for dealing with the document flow,
Outlook for email management and scheduling,
Skype for Business for communications and video-conferencing
various Azure web services, products and features to support software development and ongoing management, including Big Data analytics and ML/AI operations.
Thus said, MS Azure is the leading provider of products and services for enterprise-grade cloud computing operations. If you are a global business with thousands of employees across the globe and already actively use Microsoft products in your daily operations, look no further for managed DevOps services and outsourcing your daily IT operations.
Accenture is an independent technology consultancy and software engineering provider with 51 offices across the globe employing 505,000 experts and delivering services in 13 industries. They can deliver the DevOps services needed to move your business to the next level, using a wide variety of proprietary and open-source solutions and platforms. If you are a global geographically distributed enterprise with offices in countries across the globe and you need assistance with a wide variety of diversified projects with huge budgets — Accenture can become the right choice for you!
The next few positions of the list are occupied with job portal TopTal that offers the services of DevOps freelancers, an international IT corporation InfoPulse with an R&D in Ukraine, a company from the Republic of Belarus and a Texan IT company, Veritis. The first Ukrainian DevOps service provider in this list is IT Svit — not an R&D of an international corporation, but a nearshoring IT services provider for EU and US customers who want to hire skilled DevOps engineers in Ukraine.
IT Svit, a Managed Services Provider from Ukraine that delivers end-to-end software solutions and cloud infrastructure management services for businesses of all sizes from various industries. IT Svit provides managed AWS and Google Cloud services, full-stack web application development, Big Data analytics and Machine Learning / Artificial Intelligence algorithm training.
IT Svit team has 15+ years of experience in delivering IT services for companies from banking and finances, marketing and software development, eCommerce and blockchain solutions delivery, etc. IT Svit specializes in delivering dedicated teams for end-to-end software delivery, building cloud monitoring solutions and CI/CD pipelines for automating routine IT operations, delivering DevOps services for all stages of the SDLC.
As you can see, googling for the required services helps select among a wide range of providers that can cater to all your business needs and help reach the goals set.
Selecting among the top-rated contractors on freelancing portals like Upwork
If you prefer to select contractors based on their proven work experience, you can browse among top-rated teams on portals like Upwork. What to look for?
Look for relevant expertise. It is natural to want to hire talents experienced in the exact field of services you need. If you need a web app developed – look for web app developers, and if you need DevOps services to empower your development process — search for them.
Look for a team, not an individual. While many startups think they need a full-stack developer, they actually need a dedicated team to deliver their project. Even if you find an insanely skilled individual, chances are he will lack some skills that will disable the completion of your project. With agencies, you are sure to get the full skillset you need for your project to succeed.
Look for top-rated teams. If you want to work with proven professionals, look for the teams with 90%+ customer satisfaction rate.
Look for average pricing. The teams that are willing to work for under $10 an hour are usually not skilled enough to successfully complete a cloud migration or infrastructure optimization project. It is better to hire someone who knows their job well, while not charging too much.
Look for long-term contractors. You'd want the team you work with to be there in half a year if you need some adjustments or updates to the project. Thus said, it's best to work with teams that have 1,000+ hours billed and have earned more than $10,000 on Upwork — this way you ensure you hire a reliable long-term partner for your business.
If we apply all the filters mentioned above — the very first result would be Spaceport, an IT services provider from Ukraine. We are sure this team would be able to deliver projects of any scope with high quality, on time and under budget — their Upwork rating proves this!
Naturally, you can try searching by lists of particular skills you want to use for your project, like Python/Django/Flask, Terraform, Kubernetes, Ansible, Docker, Jenkins, AWS cloud administration, Google Cloud administration, etc. We found multiple Ukrainian IT service providers like HireUkraine this way — and they also were top-rated on Upwork and had a huge range of skills to offer to potential customers.
Looking for positive customer reviews on B2B technology consultancy platforms
There are various technology consulting platforms like TrustPilot, Clutch or GoodFirms. These agencies rank contractors based on independent reviews from their customers. The best way to get a positive review is by providing diligent and professional services, naturally. If a customer is fully satisfied with the company's services, they are more likely to share their positive customer experiences — and the more responses a company has, the more it proves the professionalism of the company.
For example, if we search for the leaders of the IT outsourcing market in Ukraine on Clutch, we will find the same IT Svit company you can see while googling for DevOps services.
Alternatively, if you search for DevOps services based on customer reviews, IT Svit is listed as the leader of the market in Ukraine.
Thus said, we have clearly demonstrated the feasibility of selecting the reliable IT services by a Google search, from top-rated contractors on freelance platforms and based on ratings from trustworthy business rating agencies.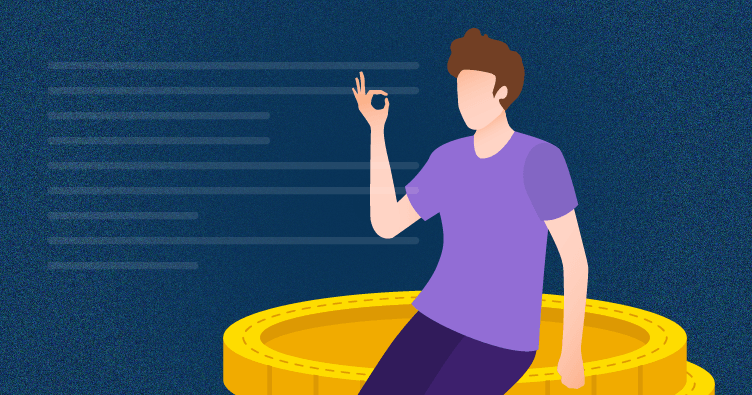 What are the costs of hiring a DevOps engineer in Ukraine?
Okay, you have selected a company you want to hire to deliver DevOps services. How much will you have to pay for them?
While most of the contract prices are hidden under the NDA, some companies post their prices and minimal project budgets directly. For example, the full pricing of MS Azure services is publicly available on their website, while Accenture does not disclose their pricing publicly and you have to contact their sales department to get an estimate of your project costs.
On the other hand, Ukrainian companies like IT Svit, SpacePort or HireUkraine publish their hourly rates on Clutch, Upwork, GoodFirms, etc.
For example, an hourly rate for hiring a DevOps engineer from one of the leading Ukrainian Managed Services Providers would be as follows:
IT Svit — $40 – $65 / hr with $10,000+ minimum project budget
HireUkraine — $40.00 – $46.00 / hr with $5,000+ minimum project budget
Spaceport — $45.00 – $65.00 / hr with $5,000+ minimum project budget
Therefore, every business can find a reliable IT Services provider for a project of any size and hire a DevOps engineer in Ukraine (or a whole dedicated team for software development and/or infrastructure management) for an affordable budget. We are sure you will find a trustworthy partner in any of the companies listed above, and if we can help with any other question — please let us know!