10 Upcoming DevOps Conferences for 2018
29.11.2017
Cloud DevOps Docker Events Google Microsoft News QCon
0
We comprised the list of the DevOps conferences for 2018 with the biggest numbers of speakers, the most prominent partners, and the biggest social media following.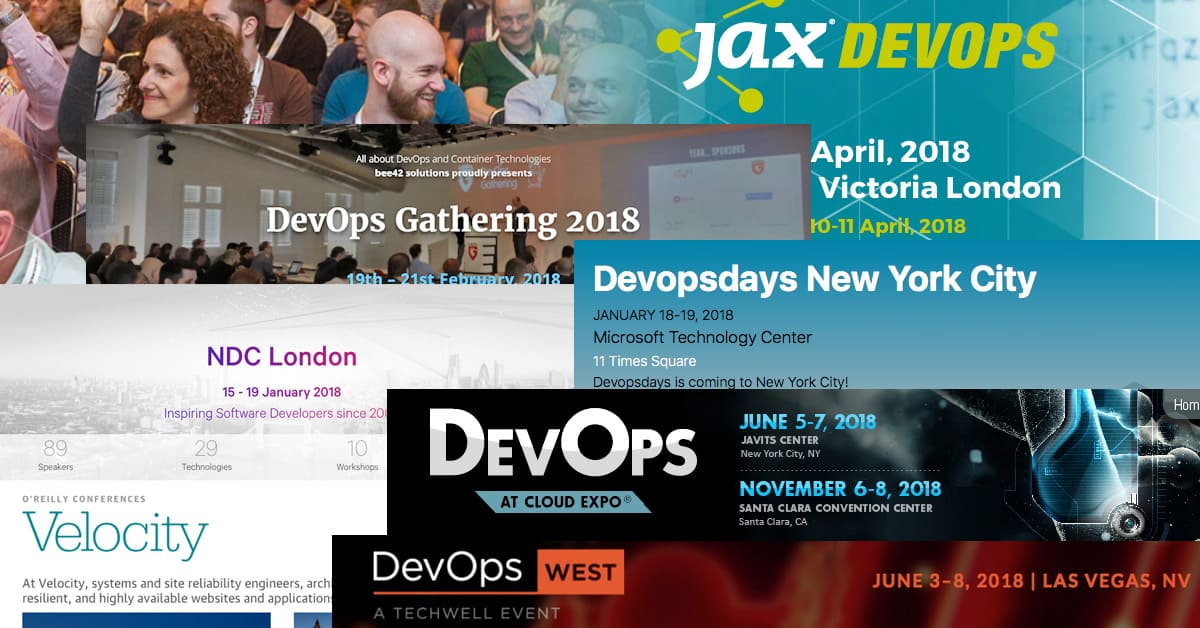 Conferences have long ago stopped being the main way to gain access to the latest ideas, tools and practices in various industries. However, they are still incredibly popular in terms of networking and recording own (and the other market player's) presentations to use as supporting materials in daily work and the source of inspiration for the new projects. Below is the list of 10 most notable upcoming DevOps conferences for 2018.
NDC London
NDC London will be taking place 15th through 19th January 2018 in London. It will bring together around 90 speakers presenting the solutions leveraging 29 technologies, and will house 9 workshops and 89 lightning talks on various DevOps-related topics. The speakers come from the companies like Google and Microsoft along with Track.js and JetBrains.
DevOpsDays NYC
DevOps Days New York City will open its doors for 2 days, 18th and 19th January 2018 at Microsoft Technology Center in New York City. The conference will gather a huge international community of specialists interested in improving the IT industry worldwide. The keynotes and speakers include Chef, Verizon, Mabl and Catchpoint along with many other companies.
DevOps Gathering 2018
DevOps Gathering 2018 is an annual European conference for all IT specialists passionate about DevOps practices and container technologies. Held in the Bochum, Germany, this event packs 2 days of workshops from leading European IT experts and speakers, followed by 2 days of skiing and networking in the beautiful snowy mountains! With partners and sponsors like G Data, Bee 42, and Setlog, this event will show the true German hospitality and help the participants embrace the innovative technologies like Docker, Microservices, Multi-cloud infrastructures and much, much more.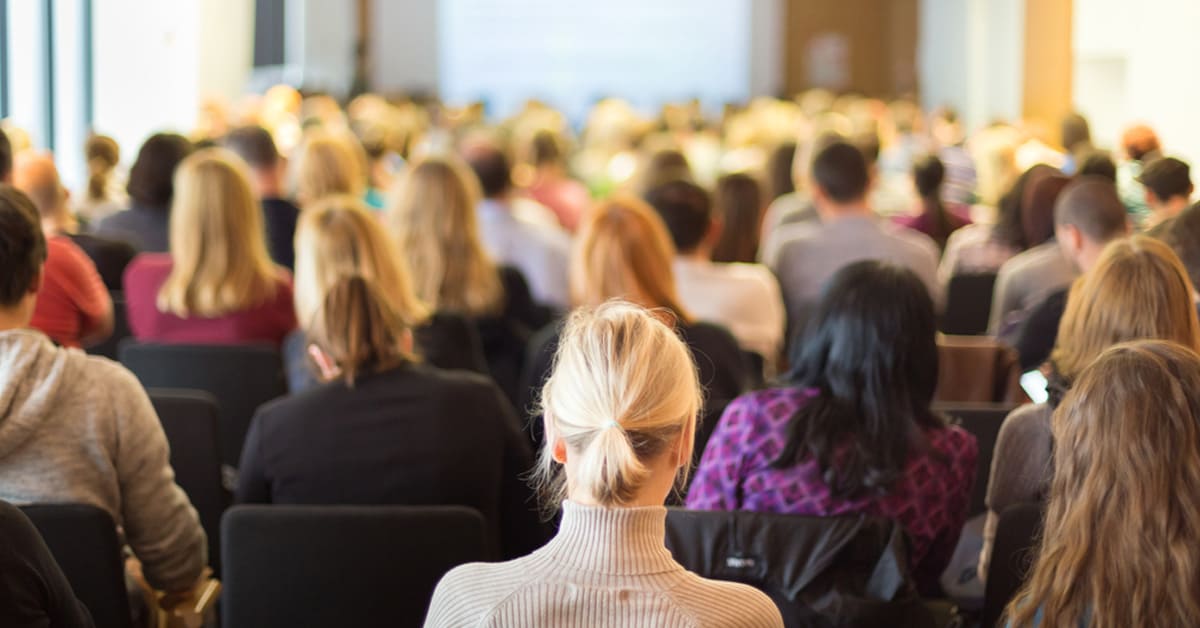 QCon London
QCon London will take place from 5th to 9th March 2018 in The Queen Elizabeth II Conference Centre. This is the 12th conference in a row, and its organizers take their pride in gathering 140+ speakers from industry-leading companies like Google, Twitter, Facebook, etc. 18+ editorial tracks across 3 days will help attendees touch the cutting edge of technology in the projects like blockchain, serverless computing, immutable infrastructures, observability, unikernels, Java 9 and a plethora of other disruptive technologies, approaches and tools.
DevOps Talks Conference
DevOps Talks Conference will be held in Melbourne, Australia, from 22 to 23rd of March 2018. This conference bring together IT architects and DevOps evangelists both from startups and industry-leading enterprises like Microsoft Azure, Google Cloud Platform, Outbrain, Ing and Atlassian. This event will be of great use for transformational leaders for small and medium-sized businesses and organisations, as they will be able to learn from the leaders in the field and experience the cutting-edge solutions firsthand.
Jax DevOps London
Jax DevOps London Conference is planned to happen 9 through 12 April, 2018 at Park Plaza Victoria London. This conference specializes at covering topics like Continuous Delivery, Docker, Microservices, Cloud infrastructures, etc. Throughout these 4 days, there will be 60+ workshops, keynotes and session from 40+ industry experts and international experts and a 2-day-long Expo reception from top IT companies like IBM, Hashicorp, Nasdaq, Red Hat and Financial Times.
DevOps West
DevOps West Conference from Techwell is taking place at Caesars Palace in Las Vegas, NV from 3 to 9 June, 2018. Sponsored by innovators like Delphix, Atlassian, Parasoft and Tap.QA, this event boasts speakers from Microsoft, eBay and Thoughtworks, among others. Devoted to continuous innovation of software delivery cycle, this annual conference gathers a passionate community of speakers and experts from various countries across the globe.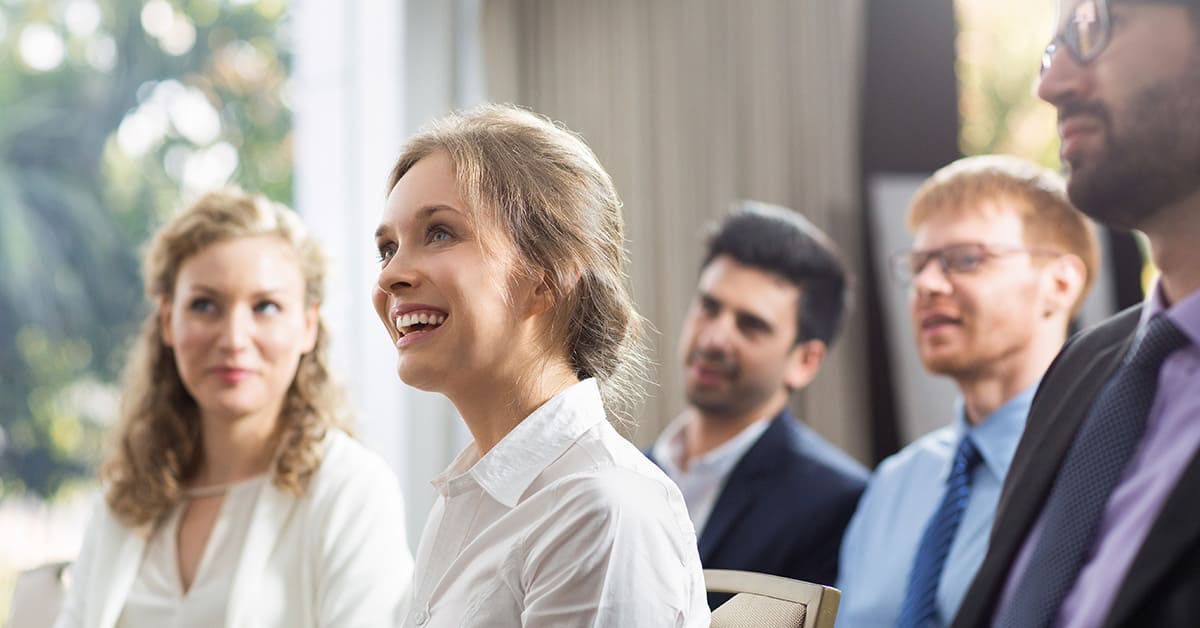 Velocity
O'Reilly Velocity is the conference heavily packed with workshops aimed at teaching IT specialists to build highly available, resilient, and well-performing distributed websites, apps and systems. The event will take place at San Jose from 11 to 14 of June, 2018. The keynotes and speakers come from Google, Microsoft, Verizon, Salesforce and Akamai, as well as multiple companies worldwide.
DevOps Enterprise Summit
DevOps Enterprise Summit is the event planned to occur in London from the 25 to 26th of June, 2018. Located at Intercontinental London – The O2, this biggest European DevOps conference will gather more than 500 attendees, more than 40 speakers from the leading IT businesses and 23 sponsors across the EU, around 40 sessions packed with useful information. The list of partners, keynotes and speakers includes Automic, GitHub, New Relic, Chef, XebiaLabs, Atlassian and many more.
DevOps Summit West
DevOps Summit West will happen at Santa Clara Convention Center, California from 6th to 8th of November, 2018. This event gathers the influencers, thought leaders and bright practitioners from all DevOps-related branches of IT industry with keynote speakers from the companies like Google Cloud, Datera, Codigm and Akvelon. As one of the year's closing events, this summit will wrap up the latest DevOps tools, practices and breakthroughs of 2018.
Conclusions
We listed 10 upcoming DevOps events for 2018, so you will be able to plan ahead and create a most convenient and value-packed schedule for your business. Leverage the best workshops and panels from the industry-leading experts to drive more value to your business, gain competitive advantage and provide top-notch service for your customers!
Related Posts
Feel free to browse through the latest insights and hints on the DevOps, Big Data, Machine Learning and Blockchain from IT Svit!